Summer. Hot. The perfect time to plan one day in Nervi, Genoa, Italy!
Typical Northern Italian summer destinations include the Ligurian region, with its stunningly beautiful beaches. Or Rimini, Riccione, right next to the Adriatic Sea.
Nervi, on the other hand, is not your usual sandy beach destination in Italy. It's not even as famous as Genoa itself, although the former fishing village is now an official district of the big city.
But Nervi, although not a typical touristy destination, is a rare gem you should definitely visit! If you're a fan of breathtaking places, long walks and the typical smell of the sea, do not miss the opportunity to spend at least a day in Nervi, Genoa, in Italy!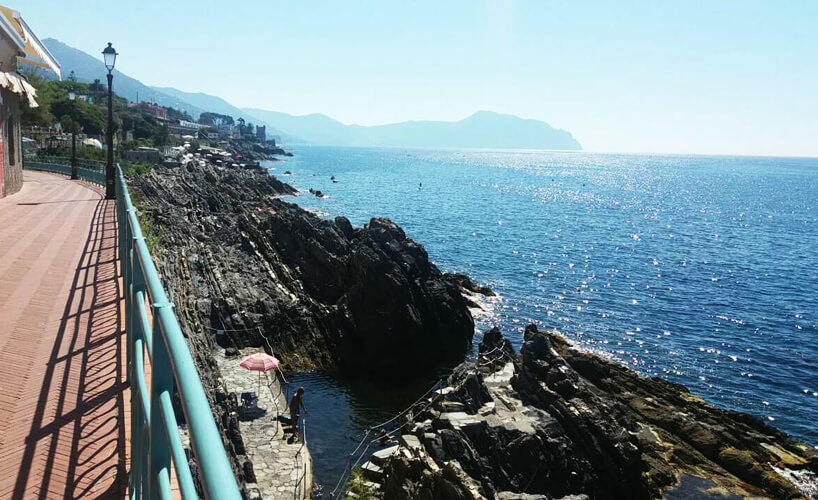 Arriving in Nervi, Italy
Wondering what's the best way to arrive in Nervi, Italy?
You can travel here either by car or train. Or by bus, if you're already in Genoa and would like to spend one day in Nervi.
We visited Nervi one sunny Sunday day in August. When the weather is as hot as it can get in Italy and the best way to spend your weekends is literally, in the Ligurian Sea!
We chose to take the train to our destination and once we arrived, we began to explore the surroundings and see what it's like to spend one day in Nervi.
The Passeggiata Anita Garibaldi
Looking to enjoy a walk on one of Italy's most beautiful promenades? The Passeggiata Anita Garibaldi is definitely the best place to start your day in Nervi!
Although it's only about 2 km (1.2 Miles) long, the walkway will take you along the cliffs of Nervi where you will admire the unique landscape and take in some breathtaking views!
Get your camera ready once you start walking along the Passeggiata Anita Garibaldi! Here are some highlights of what you could admire: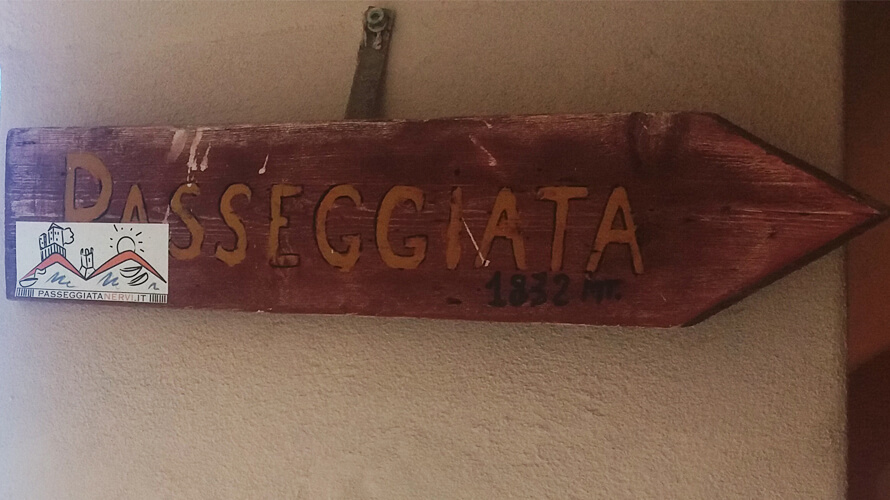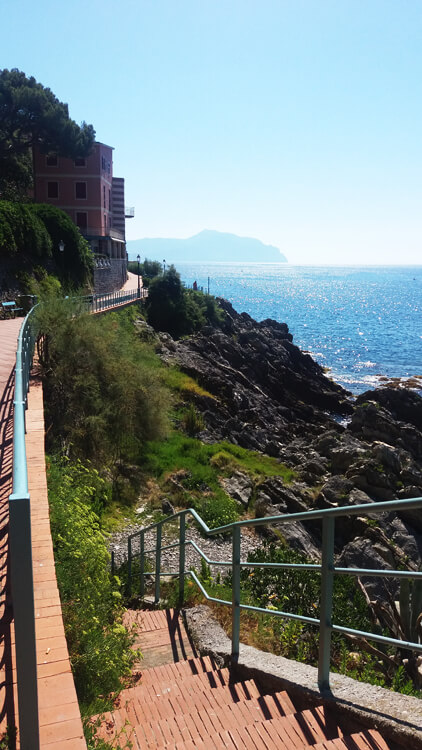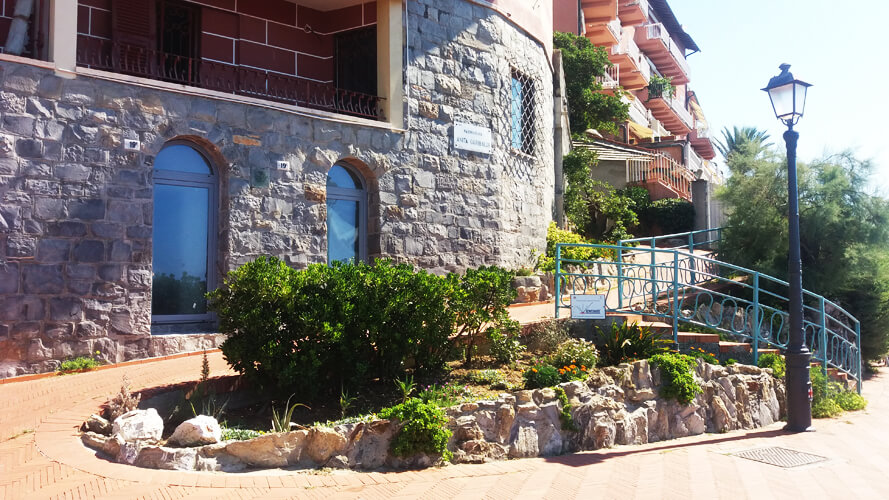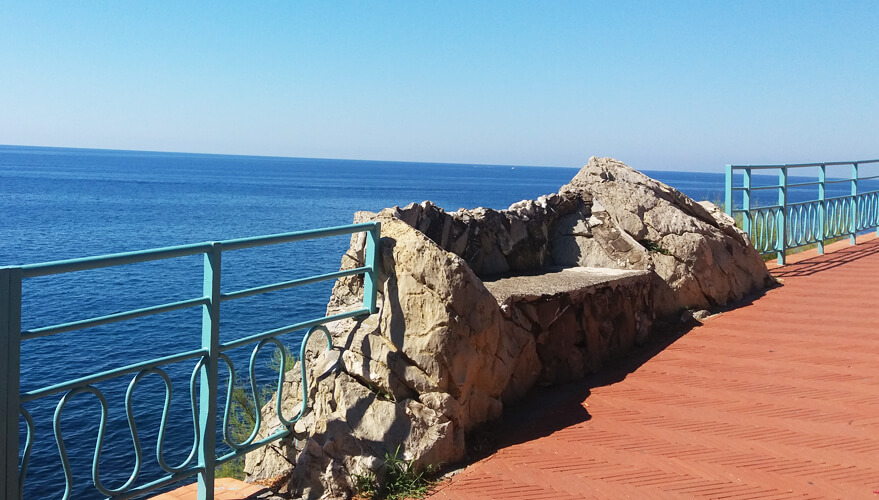 What else to visit while you're in Nervi
The "Parchi di Nervi" – Nervi Park makes for a beautiful place to visit. The gardens are home to many Mediterranean and many exotic plant species and it's a wonderful place to relax and maybe enjoy a typical Italian Gelato as you stroll down its alleys.
Museums of Nevi – For those of you interested in Italian history and culture, the 4 museums of Nervi should make for the perfect points of interest. The Galleria d'Arte Moderna, the Wolfsoniana the Raccolte Frugone host beautiful paintings, drawing and sculptures dating back in the 19th century. The Museo Giannettino Luxoro, on the other hand, is a great place to admire collections of clocks and watches from the 18th and 19th centuries, but also old furniture or ceramic pieces.
What to eat in Nervi, Italy
As we walked down the Passegiata of Nervi, we noticed there are quite a few pizzerias, restaurants or trattorias and other good places to eat.
You can find good restaurants either near the railway station or, if you'd rather treat yourself to something unique, you could have lunch right on the Anita Garibaldi walkway and enjoy the sea breeze. Alternatively, you could grab a traditional focaccia and have a taste of the Italian cuisine as you admire the views.
While spending one day in Nervi, don't miss out on the Italian gelato! If you plan your trip in summer, a delicious ice cream is the ideal way to top off your day.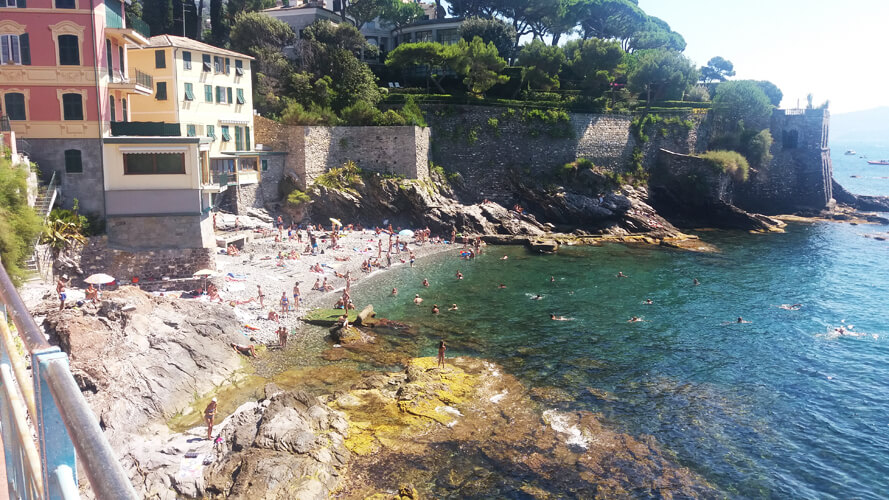 What to do when in Nervi for a day
If you plan to spend one day in Nervi, make sure you pack along your beach gear! And sunscreen.
A stroll down the passeggiata Anita Garibaldi is definitely a must! But as you walk along the walkway, you'll notice there are quite a few places where you can access the water.
You can either look for the beaches designed for those who prefer to lay under the sun and spend a typical day at the seaside, or you can access the sea and just go for a swim if you don't mind going down the rocks.
When you choose to spend one day in Nervi, you choose to spend a day is one of Italy's many hidden gems! A location with rare photogenic beauty and one that few tourists decide to visit.
FAQ About Nervi, Italy
Is Genova Italy a real place?
Yes, it is. Genova (also known as Genoa for English speakers) is a real place. Genova is located in Liguria, a region in northwest Italy. Genova is a major port city and is known for its rich history (as the entire of Italy after all), beautiful architecture, and cultural attractions.