'What about a mountain hiking trip?', my friend Adi proposed and I glazed over.
'Hon, you realize my daughter is just 4, right? There's no way she'd be able to survive such a trip', I responded, ready to comment on how people who are still childless don't know what's suitable for a small kid.
'The trail is very easy, she can do it' came the reply, so we were getting ready to see Le Cascate di Monticelli Brusati (the waterfalls of Monticelli Brusati).
We parked the car in a nearby village and I threatened Adi that, if daughter got exhausted from the trip, she'd be the one to carry her, since she didn't want to park closer.
It wasn't my friend's fault, as you'll notice, parking in Italy is very challenging.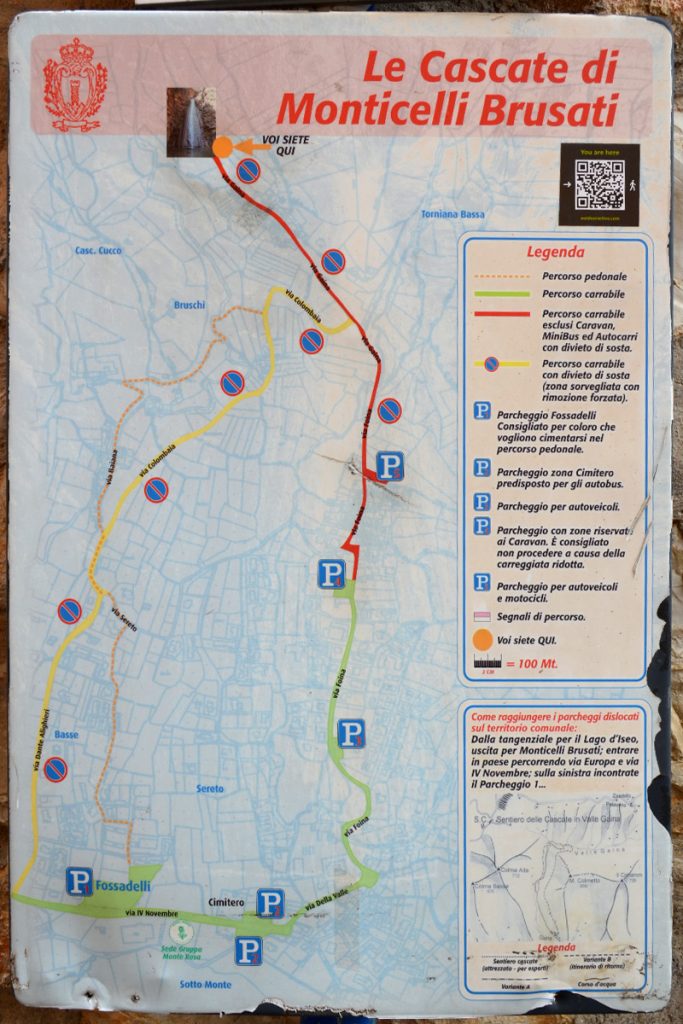 We were lucky enough to find the last parking spot anyway, so we're heading towards Valley of Gaina in Monticelli Brusati and the waterfalls.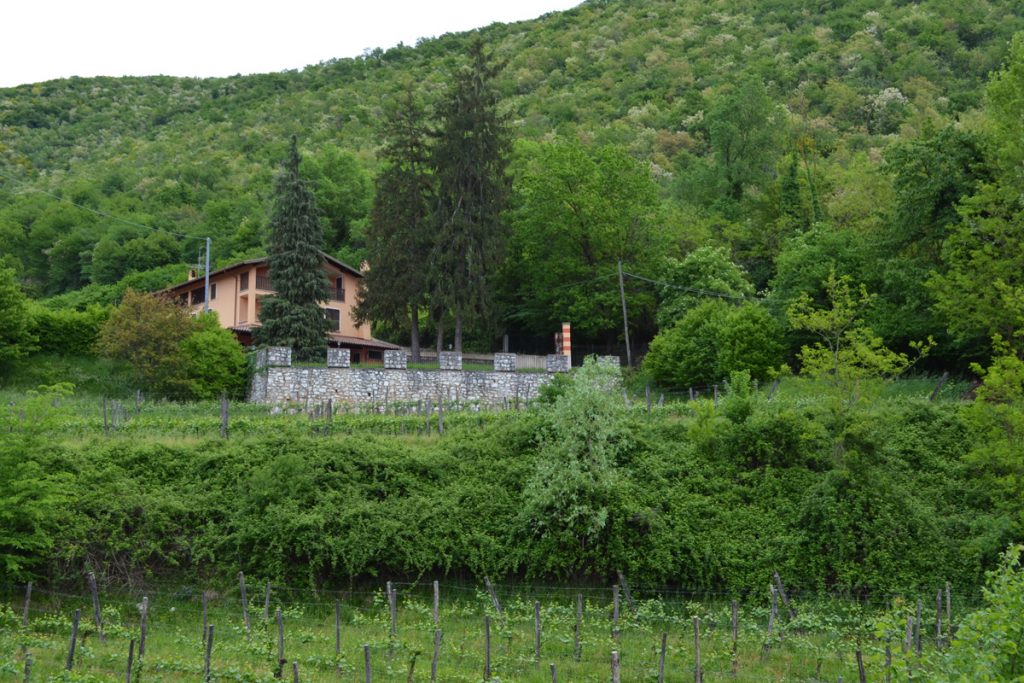 The road was beautiful and the village looked deserted. Warm outside and sunny – the perfect weather for a hike.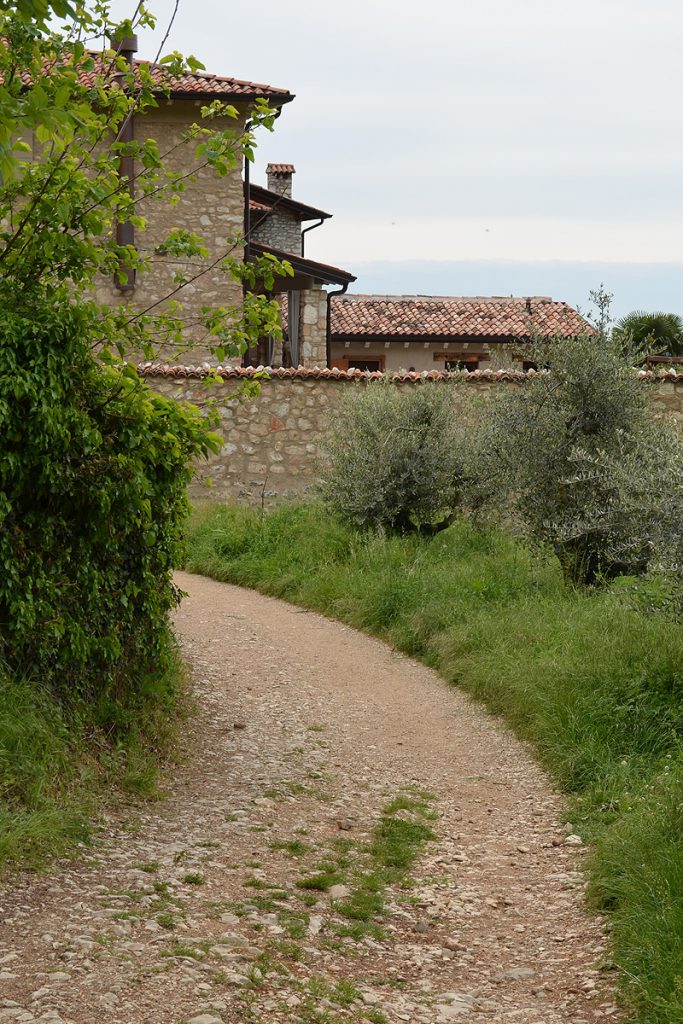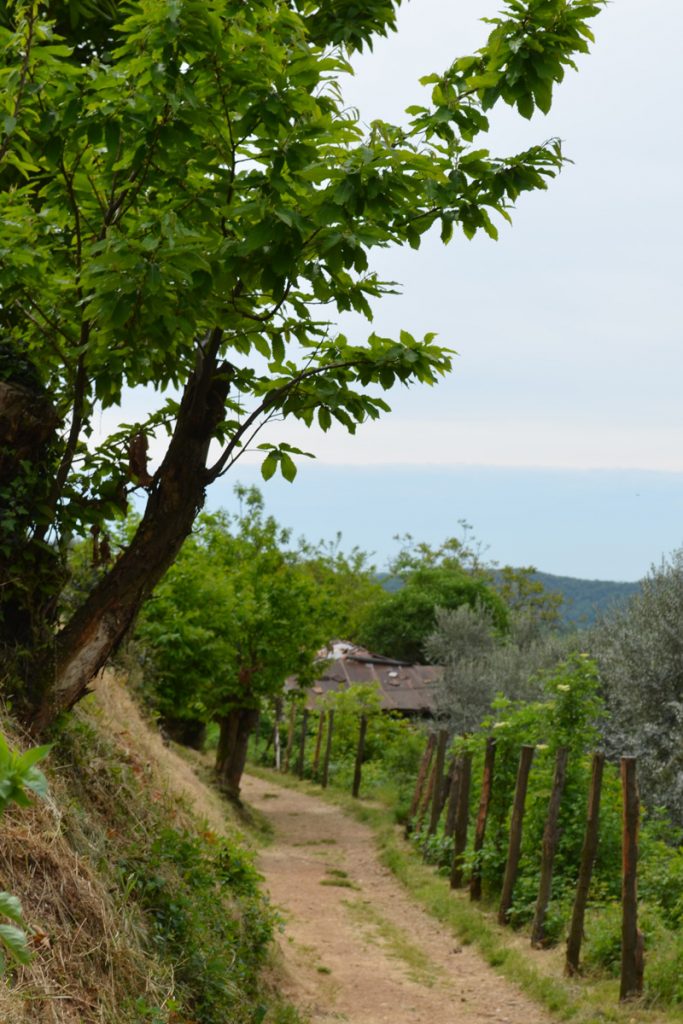 After leaving the hamlet behind, we enter the wood.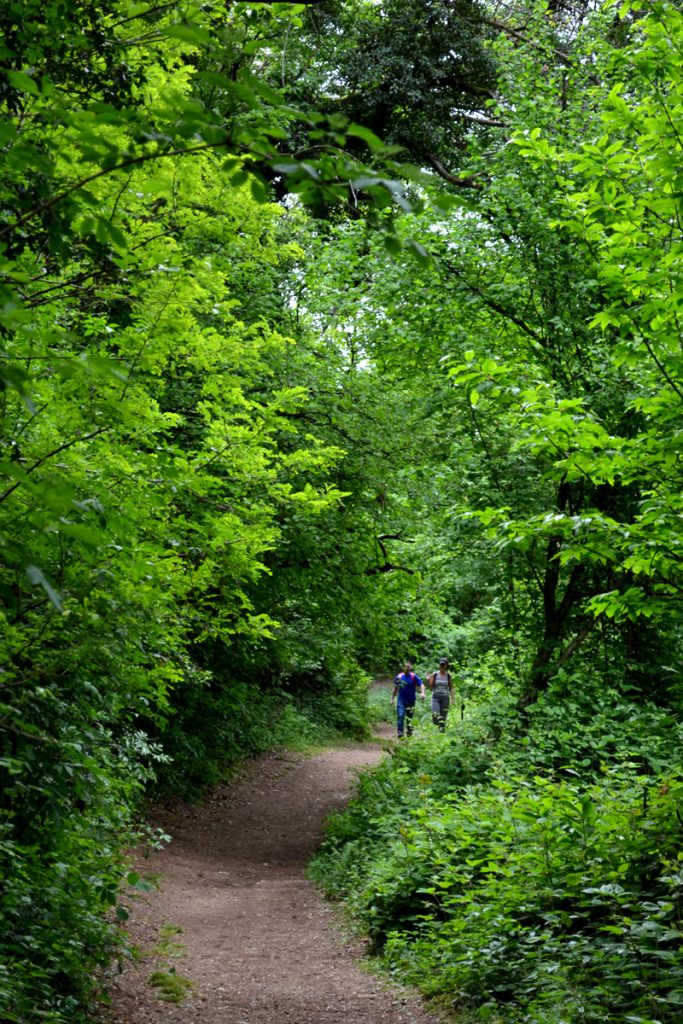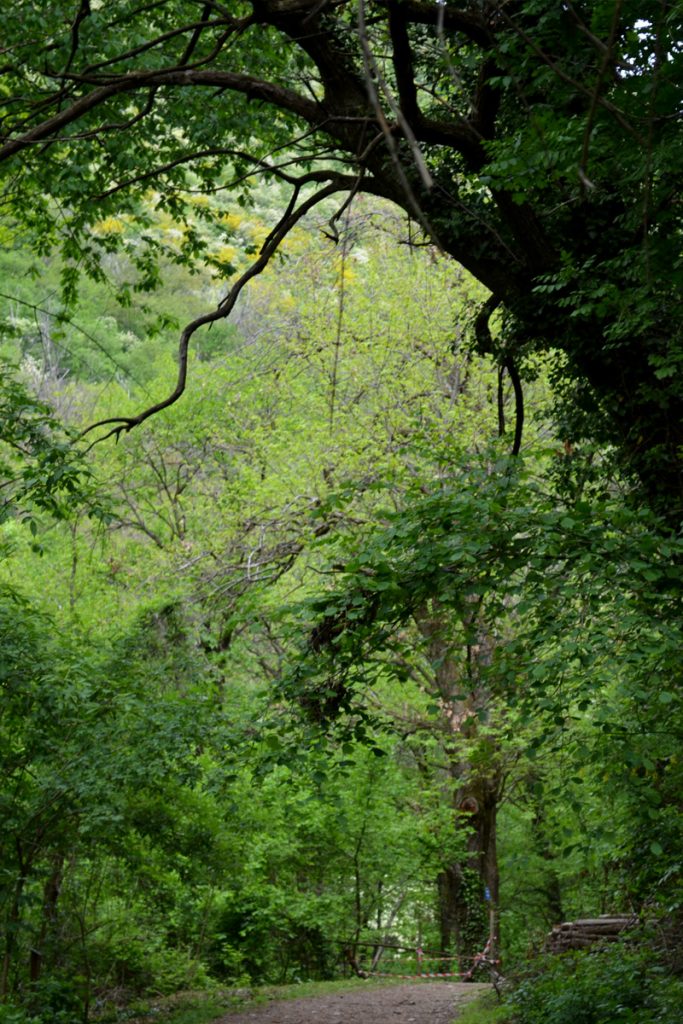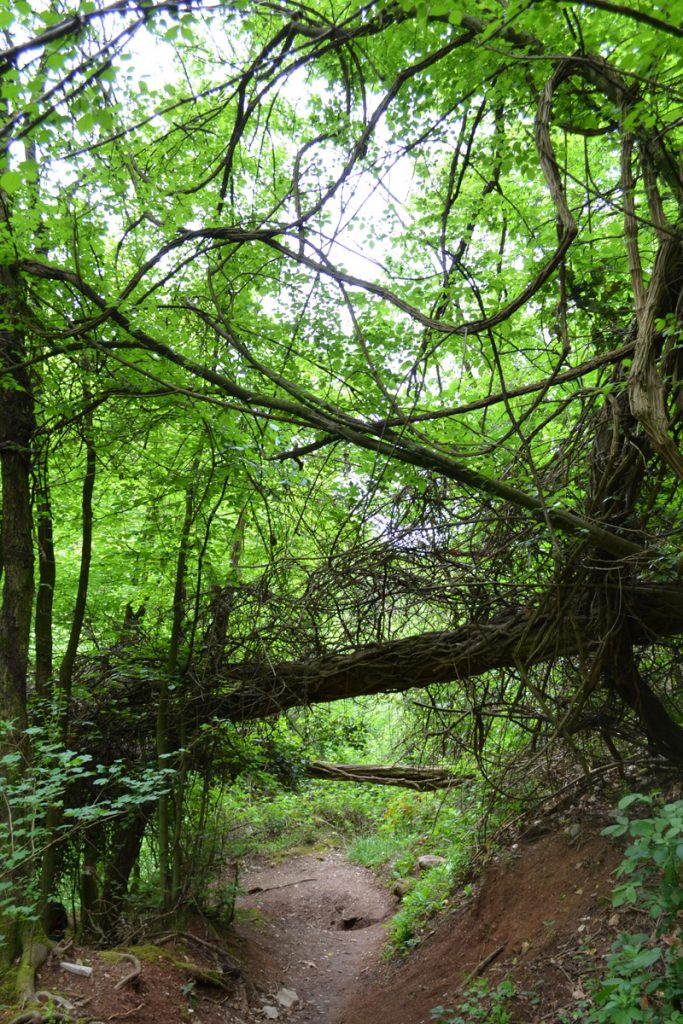 The first waterfall we encountered was desiccate, but we stopped to eat. Nadia ate her fruits, while we devoured our sandwiches. And took few pictures.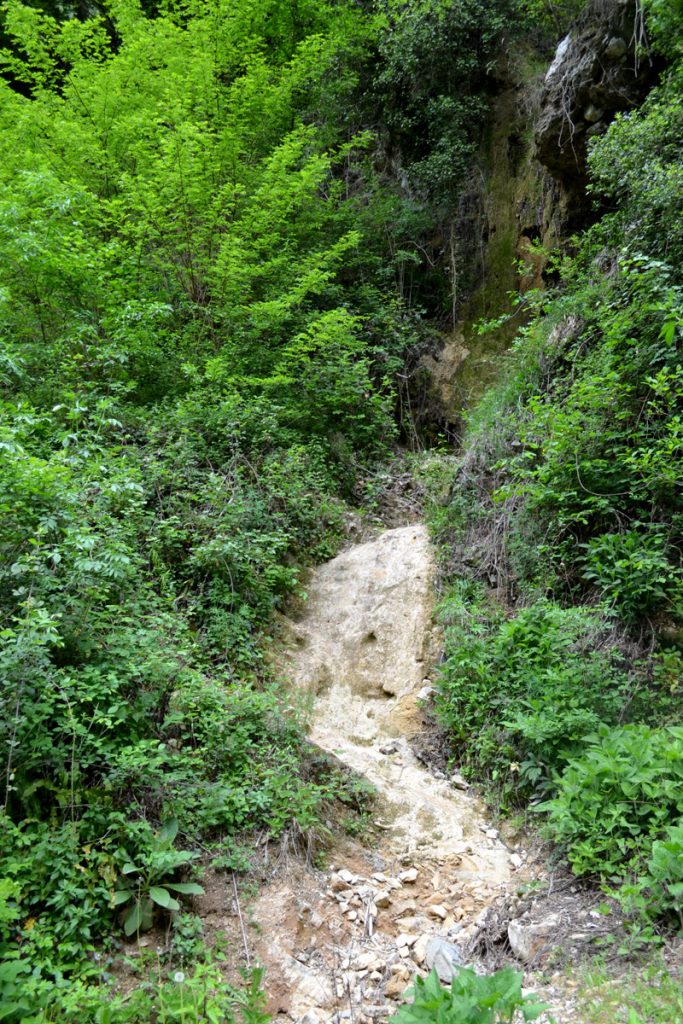 It was uphill from there and we had to choose from the 2 trails: one for beginners and kids and the other one for the experienced hikers.
We chose the first one, telling my daughter she'll have to look for the salmon/white traces, since that was our way out of the small forest.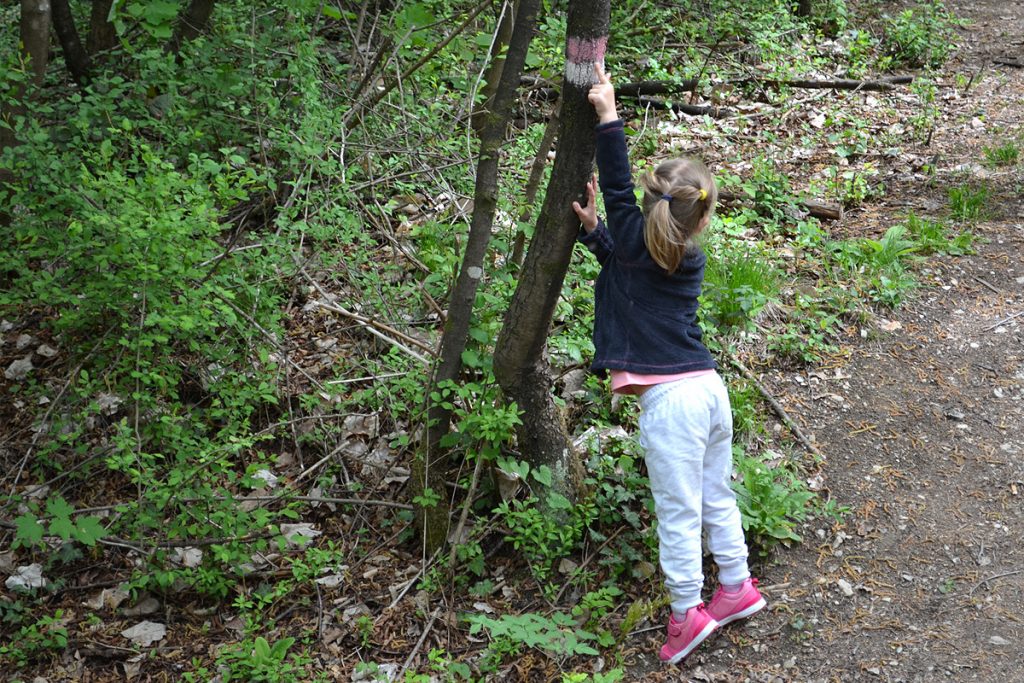 She was dead serious about it, showing us where to go the entire time. The distraction was excellent, it's difficult for the 4 year old to focus on her tired feet, when she got such an important task.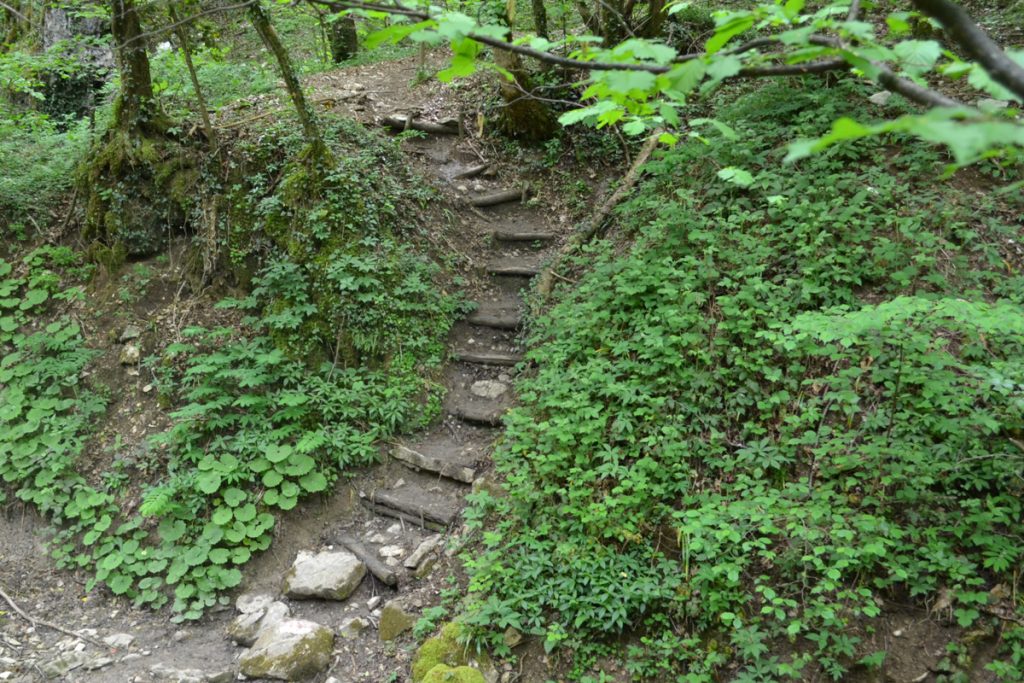 The road got steep, but we managed to walk further.
Seeing other families with small kids comes to assured us it's not such a big deal to hike with the little ones after all.
We saw the waterfalls and were impressed.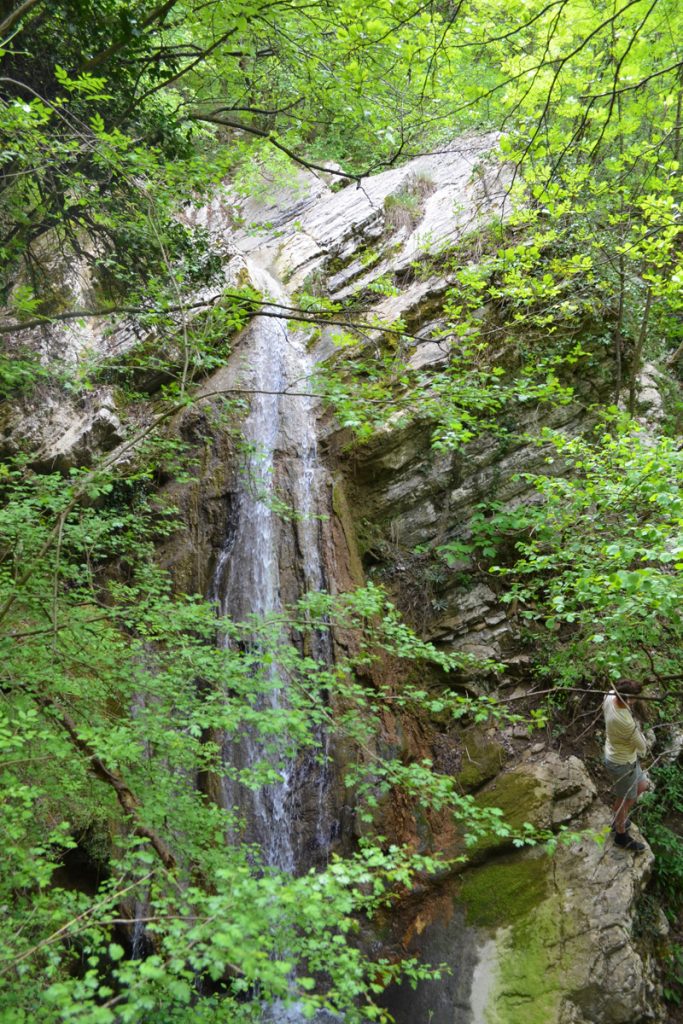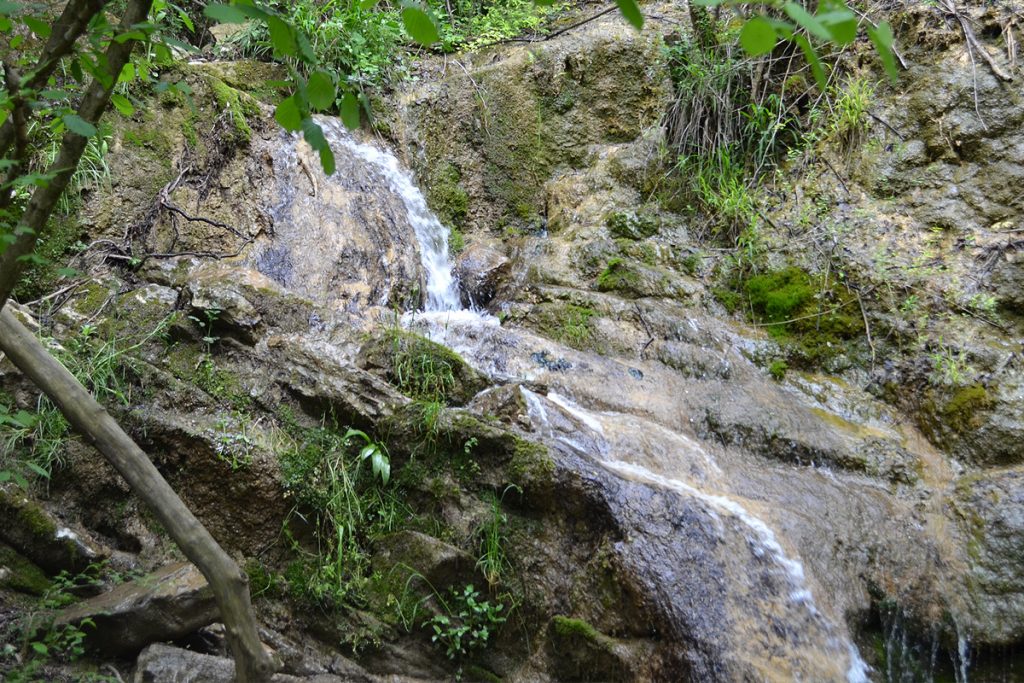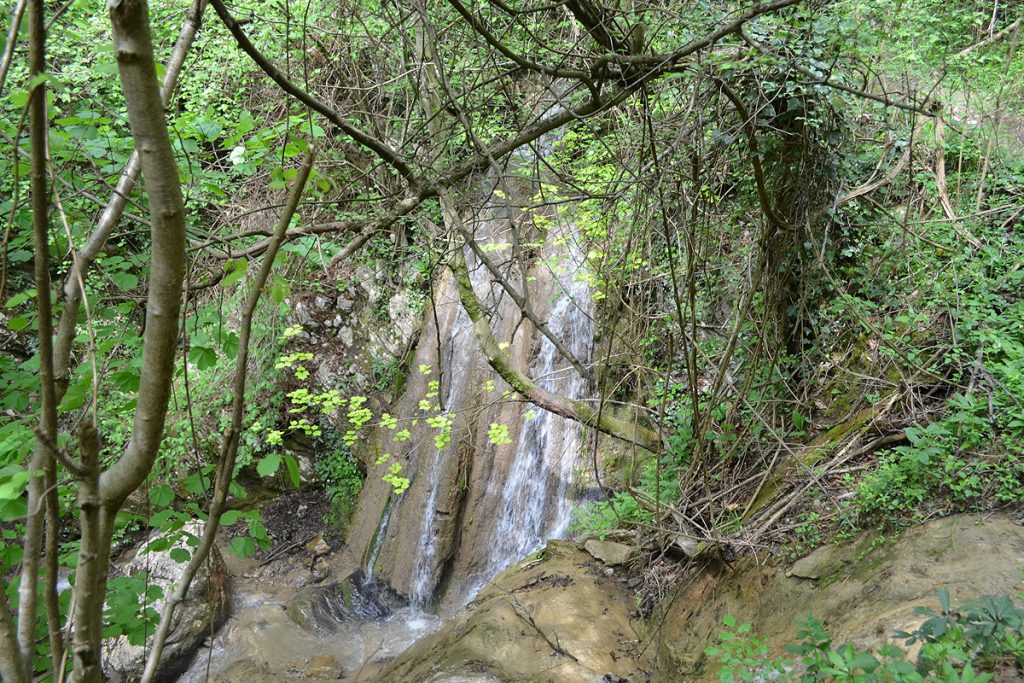 OK, they're not Niagara, but still looked nice and the kid was excited to find out how a waterfall looked like.
She asked me weeks prior to our Italian vacation and I told her it's water falling down, but she got to see the phenomenon herself.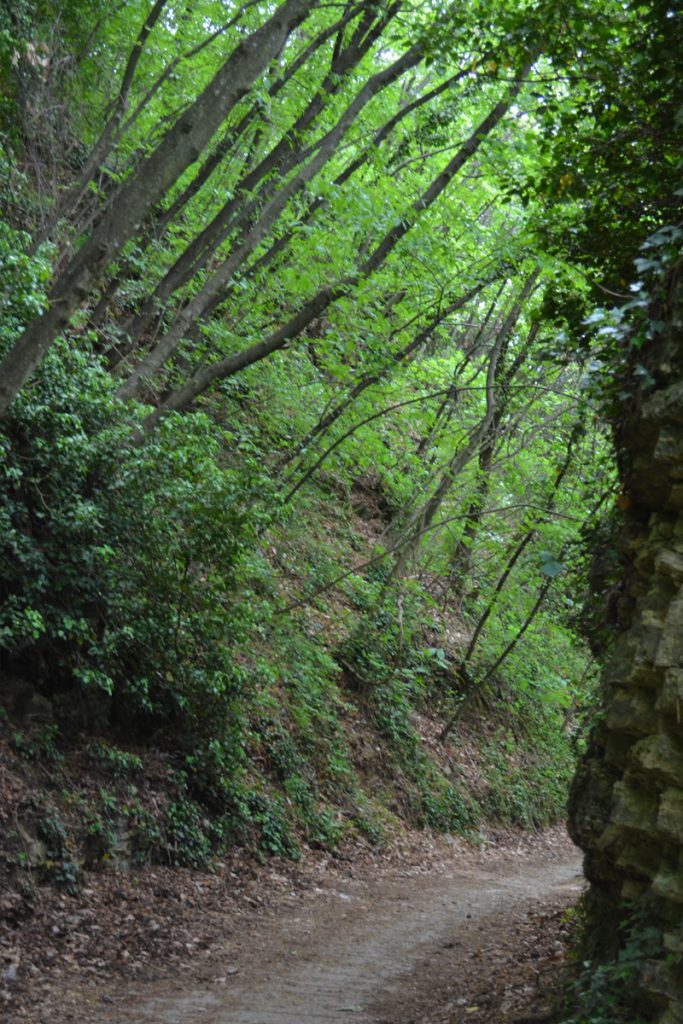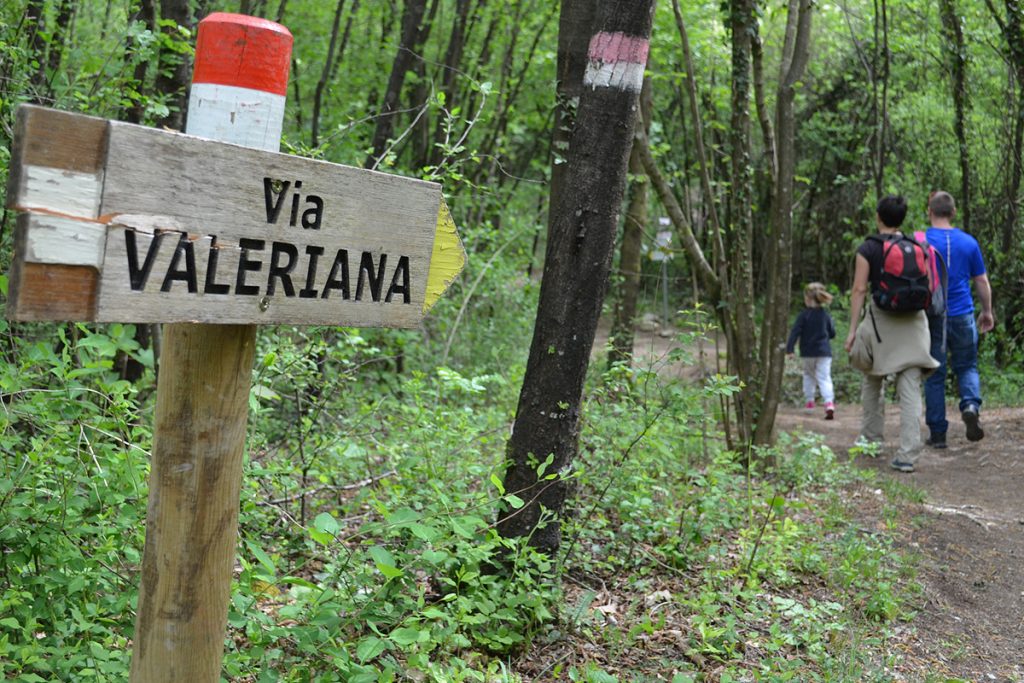 We finished our trip and got above the village. The view from the top was spectacular and, since we were in late spring, there were many gorgeous wild flowers.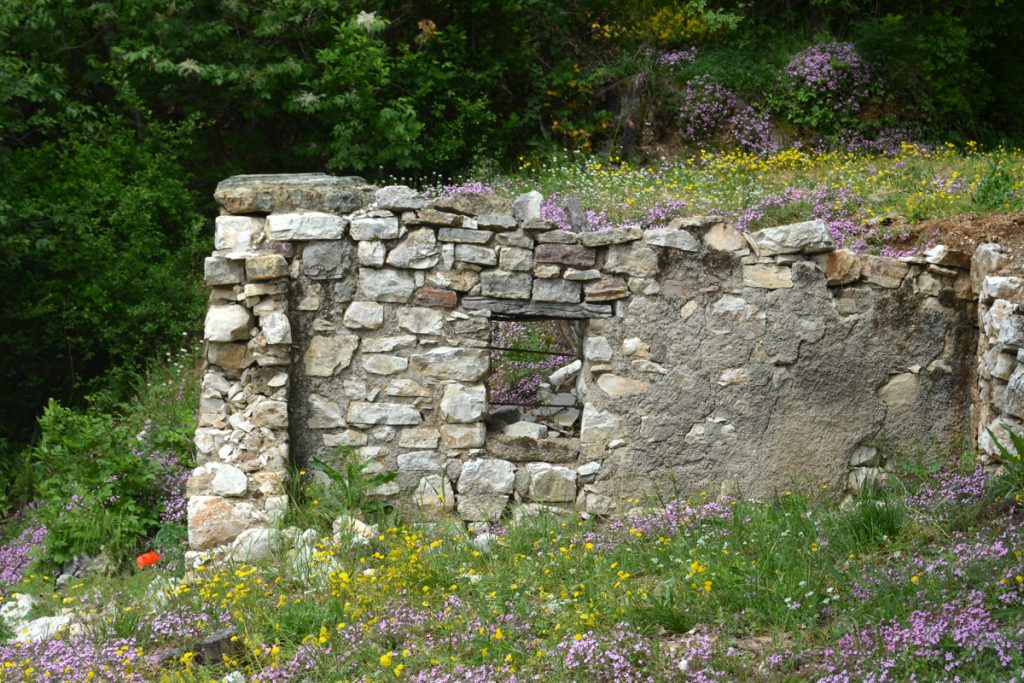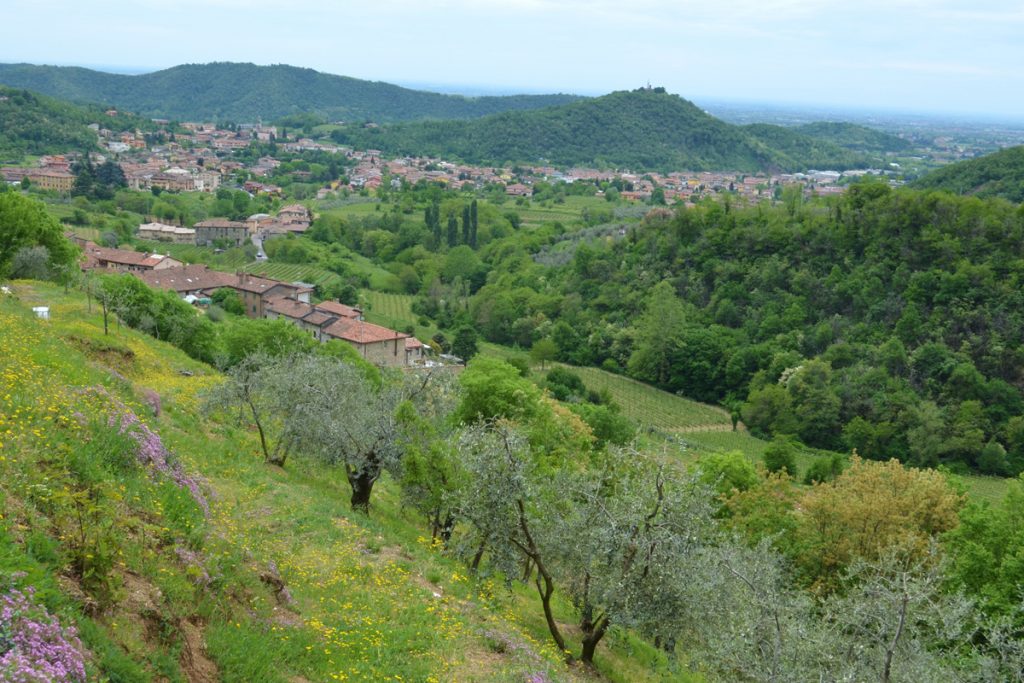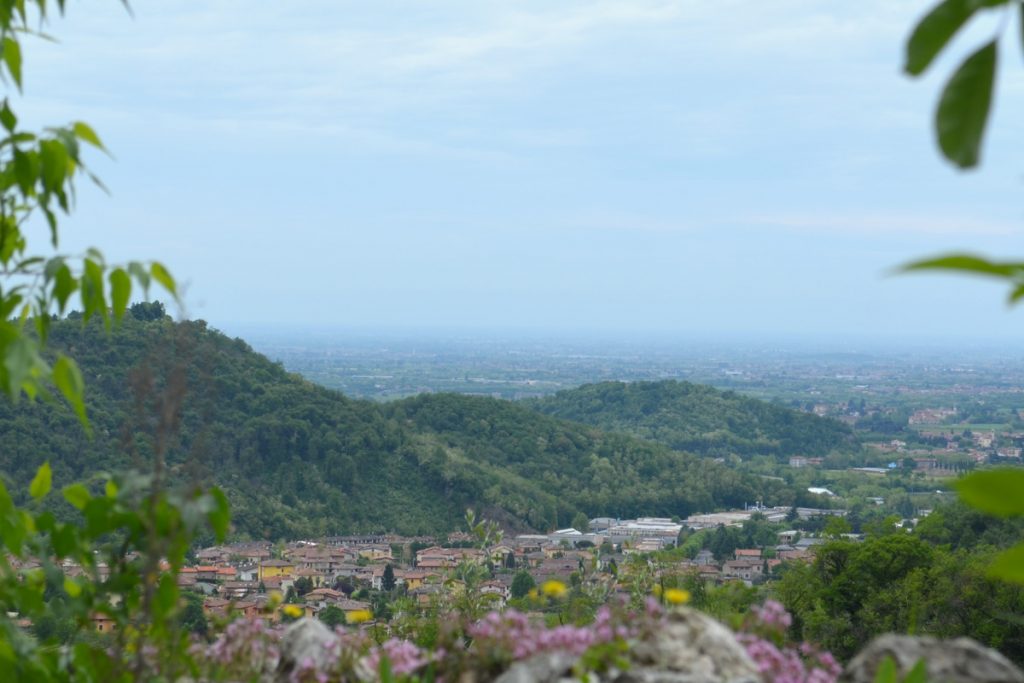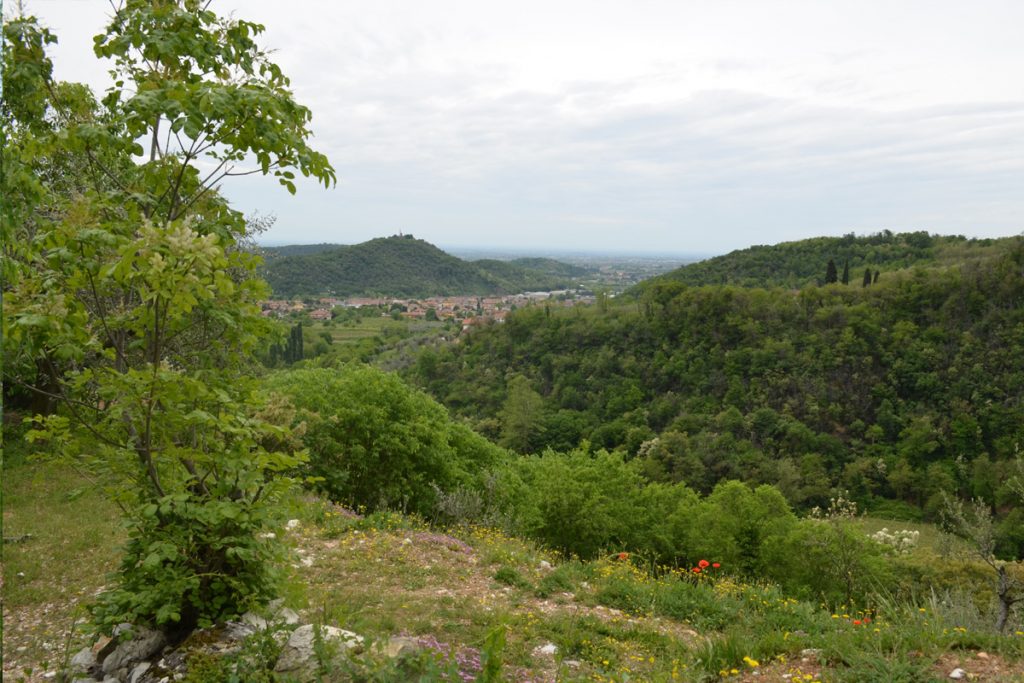 The entire trip took us about 3 hours, but we never noticed time passing. Nadia wasn't as tired as I'd have expected, so no one had to carry her.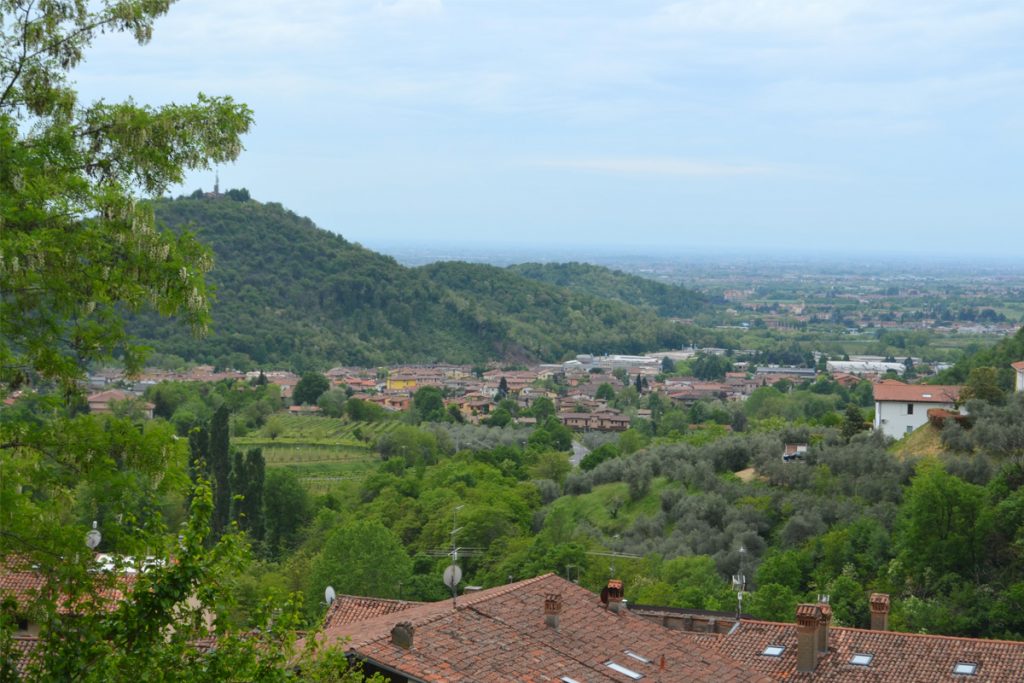 If you are in the area, make time for a small mountain hike to Le Cascate din Monticelli Brusati. Chances are you and your little ones will love it.