Looking to visit Pisa in one day?
Seeing how Pisa is quite a small city, visiting it in one day is definitely possible. The city is beautiful and has much to offer. Needless to say Pisa makes for a perfect destination for a one day trip in Italy!
It was a sunny Thursday morning the day we decided to take the trip. It was the beginning of fall, so the weather was perfect. Sunny, but not too hot. Windy, but not too cold. The middle of the week, so luckily we had the chance to admire Pisa without too many tourists around.
Here's how our visit to Pisa in one day went. If you're curious to visit the famous leaning tower, know that you can definitely do it in a day.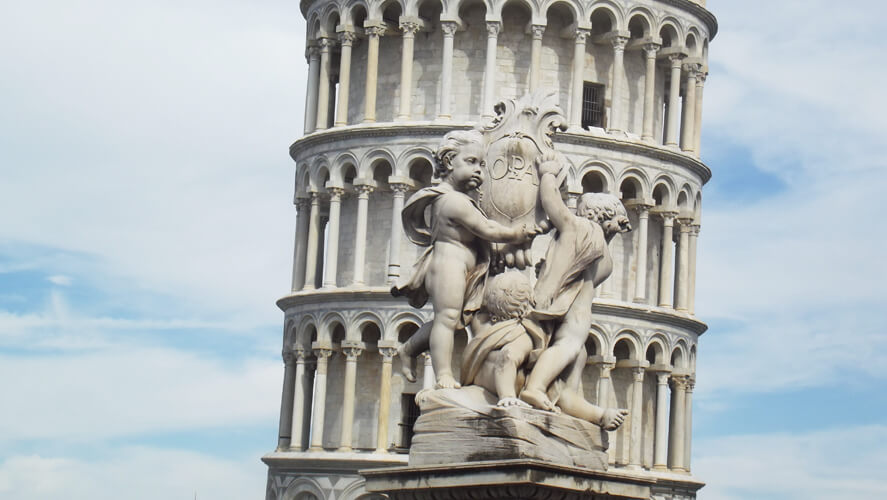 Traveling to Pisa in one day
Arriving in Pisa is possible either by car, train and even by airplane.
Personally, we chose to travel by train. Trains in Italy move fast and are quite comfortable. Ticket prices are quite reasonable, so if you're not a fan of renting a car on vacation, taking the train to Pisa is a good way to travel.
Once arrived at the train station, I figured it's a good idea to turn on the GPS on my phone and see which way to go. Pisa is not your typical huge, touristy Italian destination, so you can definitely walk to the leaning tower while admiring the beauty of this lovely city.
What to see in Pisa in a day
Right across from the city's main train station you should find the Vittorio Emanuele Plaza (Piazza Vittorio Emanuele, a beautiful spot where you can officially start your day of sightseeing in Pisa).
We decided to start our itinerary with a stroll down Corso Italia, the main shopping street in Pisa. Here, you can window shop or shop for souvenirs, you can have a typical Italian breakfast or, later on, you'll know where to come to enjoy a glass of Italian wine.
As you walk straight down the street, you'll quickly arrive to the river Arno, where you can enjoy your walk alongside buildings going back to the Middle Ages.
Shortly, your promenade should take you to Ponte Solferino, where you can admire the Church of Santa Maria della Spina – a small, Gothic style 14th-century church.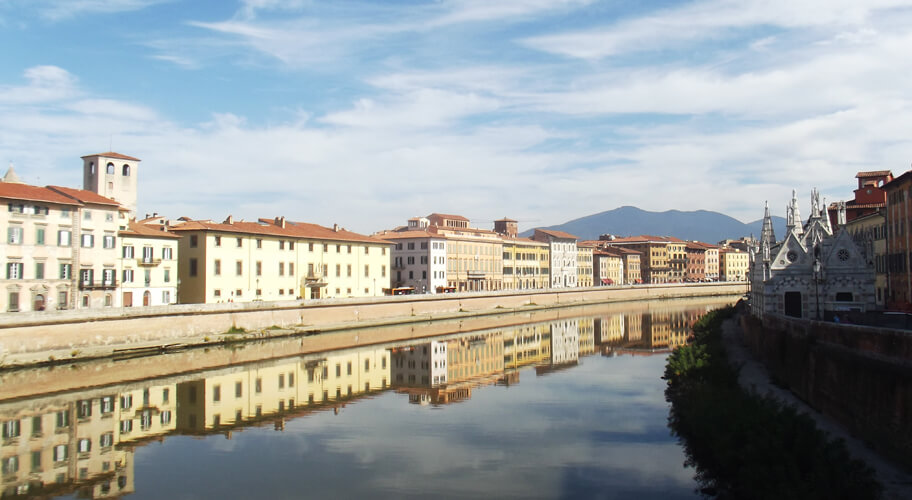 Once you finish admiring – and taking lots of picture – you should cross the bridge and head straight onto Via Roma.
Piazza dei Miracoli, Pisa, Italy
After a rather short walk, you should be able to see the tip of leaning tower of Pisa. You'll know you've reached your main destination when you see the legendary tower of Pisa "bow" right there, in front of you.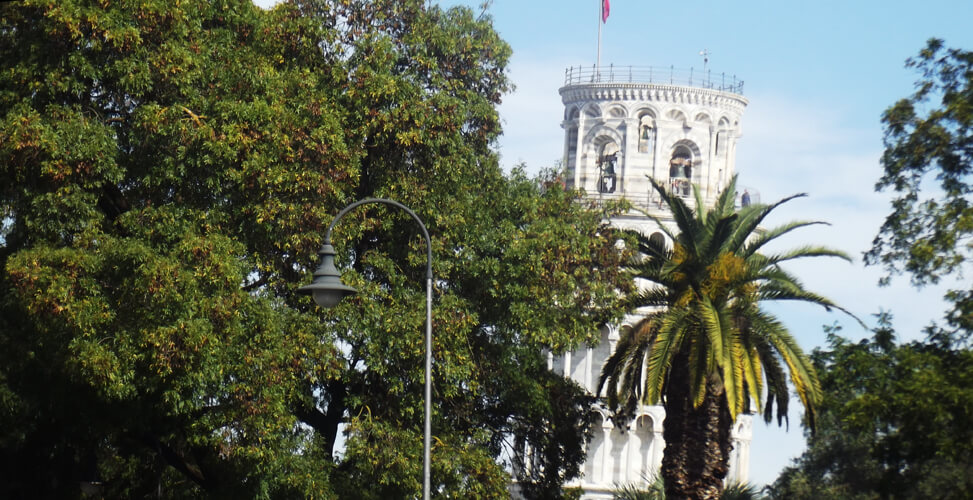 The Square of Miracles (Piazza dei Miracoli, in Italian) used to be known as Cathedral Square (Piazza del Duomo, in Italian). Surprisingly, the piazza is quite small. But the Leaning Tower of Pisa, the Baptistery and the medieval Cathedral are what make Pisa unique!
Now that you've arrived at your main destination, it's really up to you how you choose to spend your day.
You can climb up the tower of Pisa (typically there's a queue, but visiting it during working weekdays could mean there are less tourists waiting to go up), visit the Baptistery and admire the Cathedral.
What else to do in Pisa in one day
After you've taken the classic picture with an epic pose in front of the tower (visiting Pisa in one day, even a Thursday, allowed me to see hundreds of tourists trying to push, catch or "eat" the tower from an ice cream cone…), don't forget to visit the rest of the city! It may be small, but there's lots to see.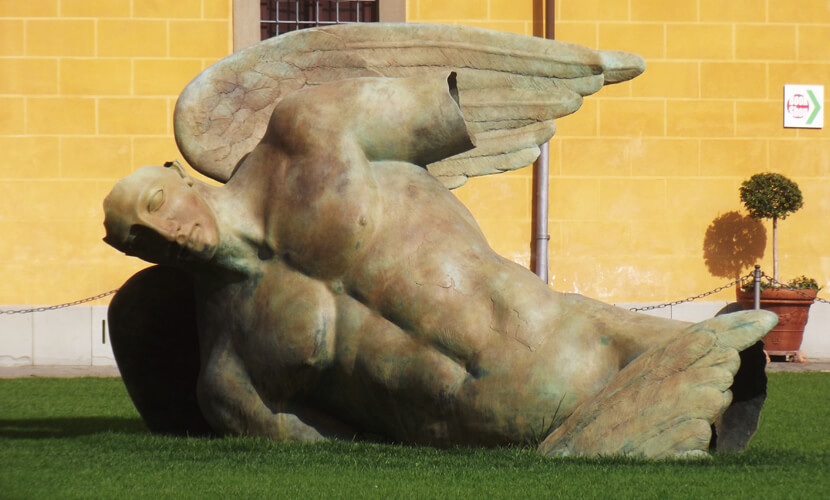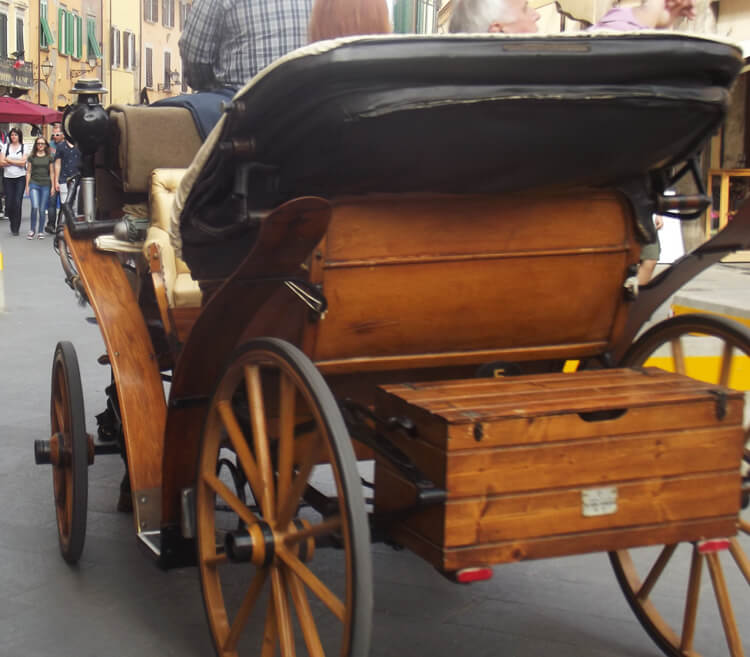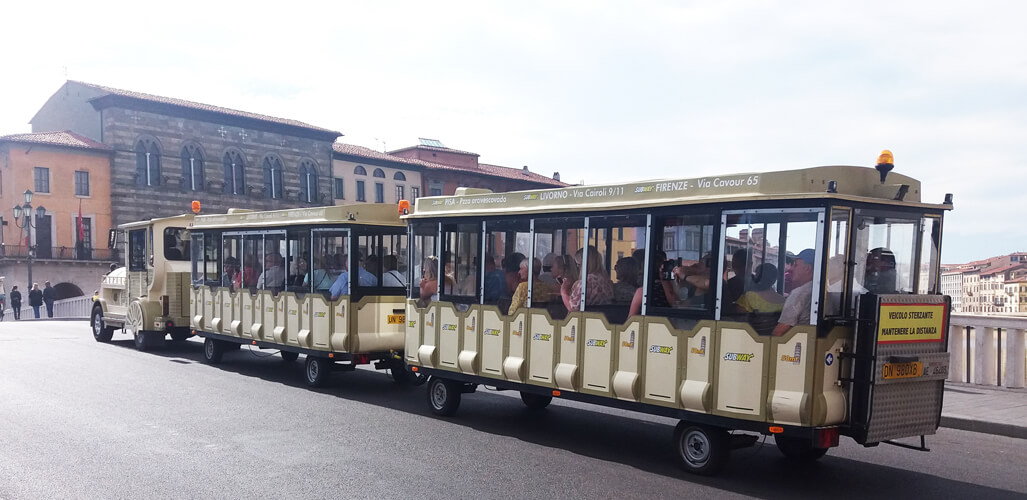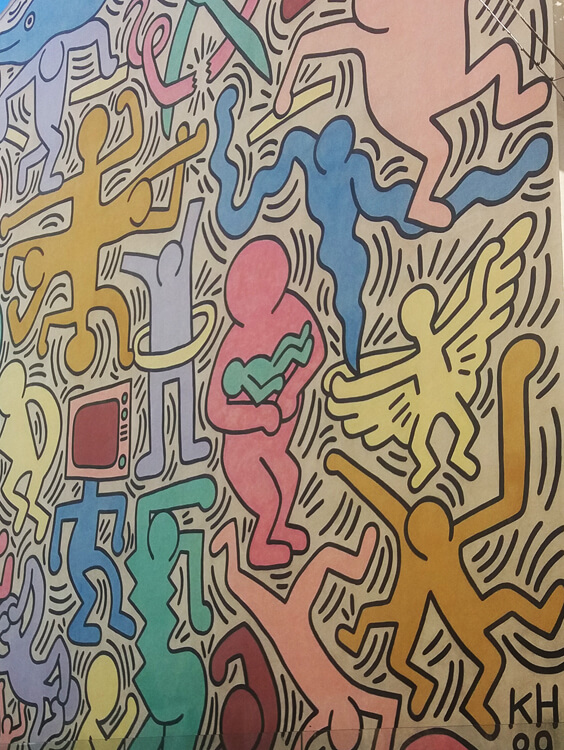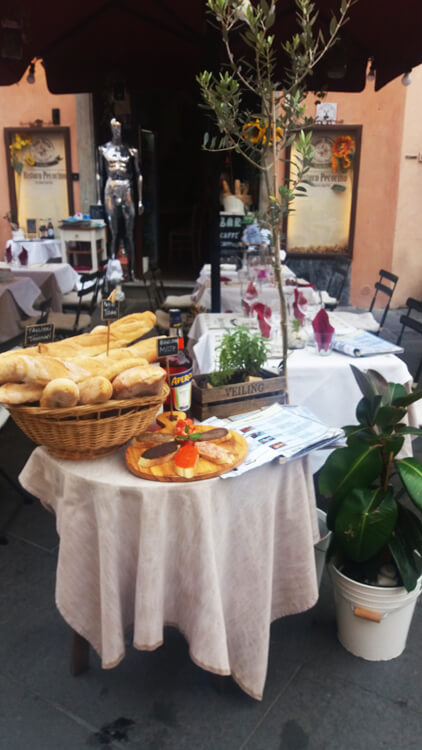 If you're looking to visit Pisa in one day, know that it is definitely possible!
The Italian city is one of the most famous tourist destinations in the world!
So if you have a chance to visit, even in day, don't miss out on this unique opportunity.