If you are a tennis buff, then you know that Flushing Meadows – Corona Park is where the US Open takes place every year.
I never cared about tennis, it was a tad too boring to watch, when I was young and, coming from a poor family, being able to practice it was clearly impossible.
Weird enough, in the past weeks we are more interested about this sport, as my 4 year old daughter fell in love with our Romanian tennis champ Simona Halep and wants to become a tennis star as well, when she grows older.
I promised her that, if we can get to the US next year, we'll make the effort to get her to see the US Open and maybe meet her idol.
Until then, I reach back to my old pics and show you how I saw Flushing Meadows 7 years ago, when attending the Arthur Ashe Memorial Day with our friends and their daughter (who, back then, was almost the same age as mine is now).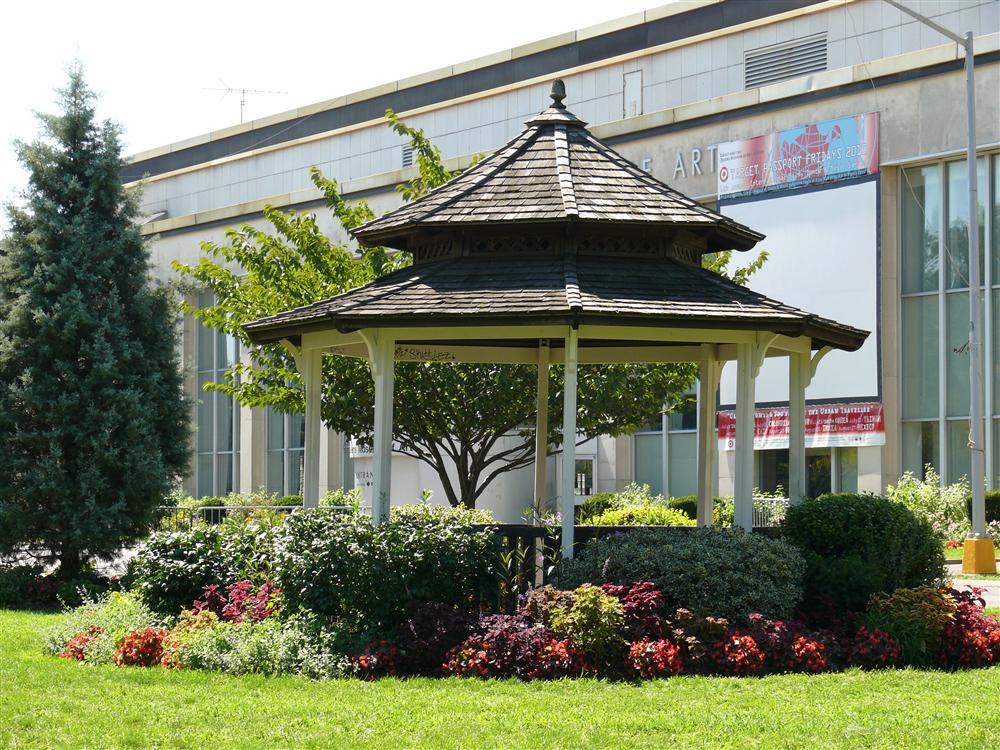 It was a hot August 28. No clouds in the sky, just heat pouring down from the sky as we made our way towards the Arthur Ashe Stadium.
After seeing this gorgeous gazebo, we noticed the Unisphere, the famous stainless steel representation of the Earth.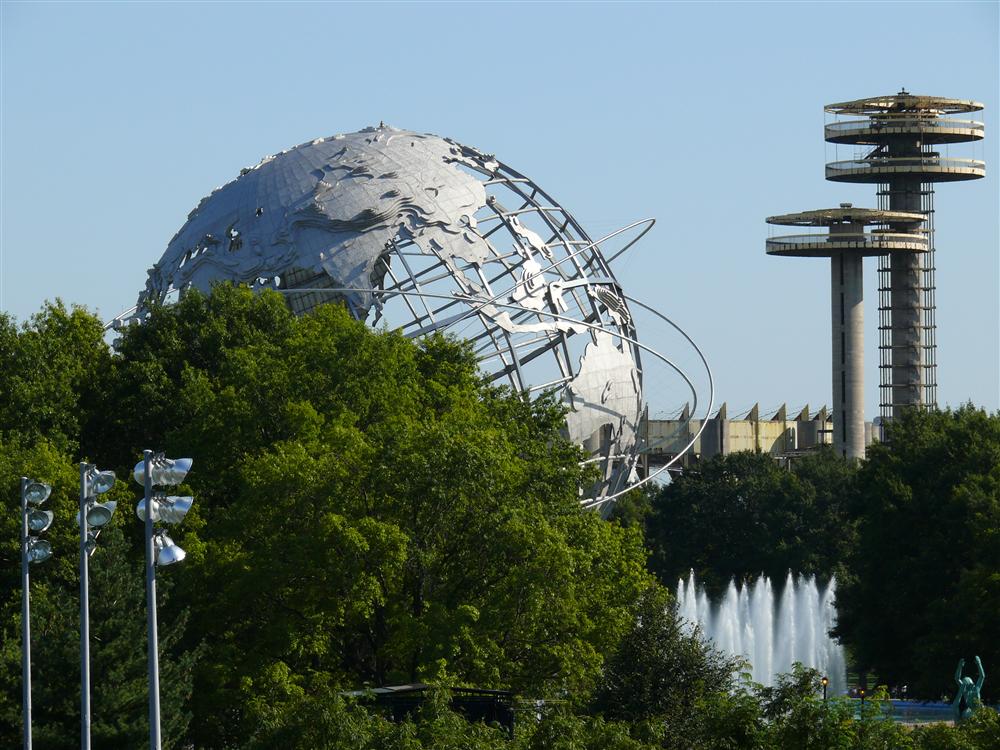 Please be patient, there are many pics with it, as I tried various angles and shots.
Everything in the Corona Park was spotless and ready for the big celebration, waiting the hordes of visitors to attend the ceremonies.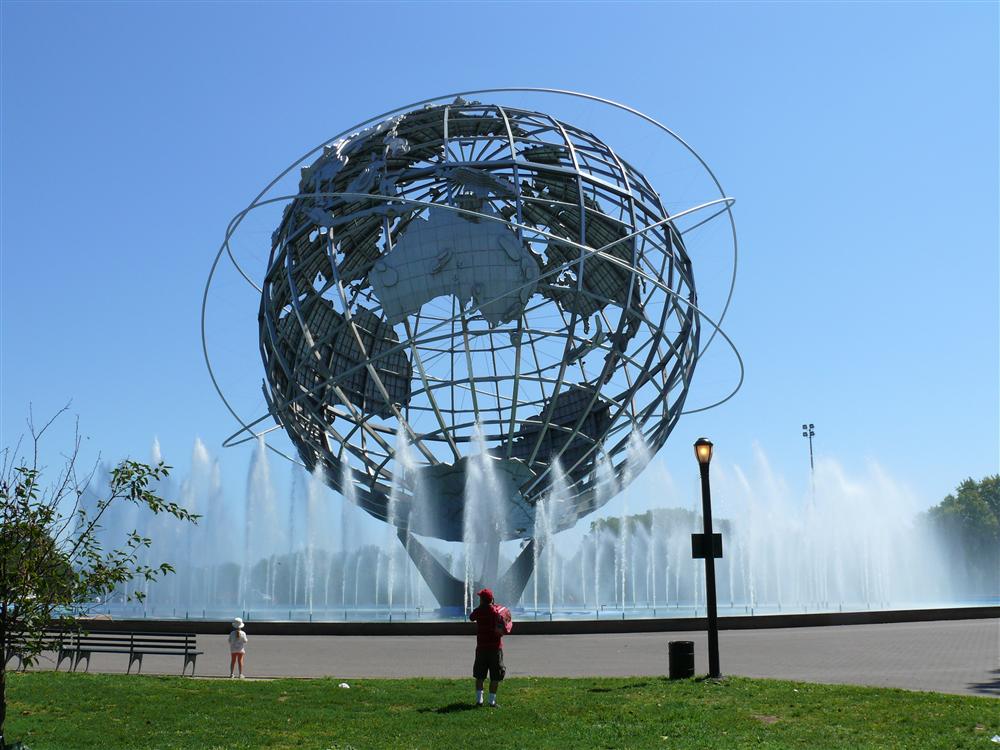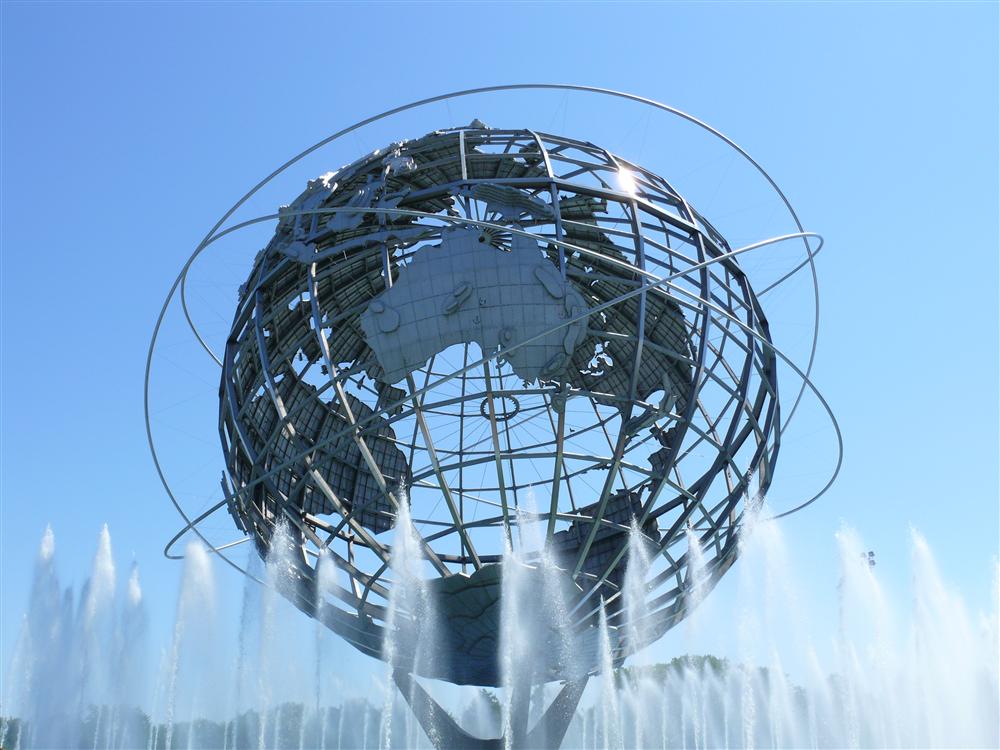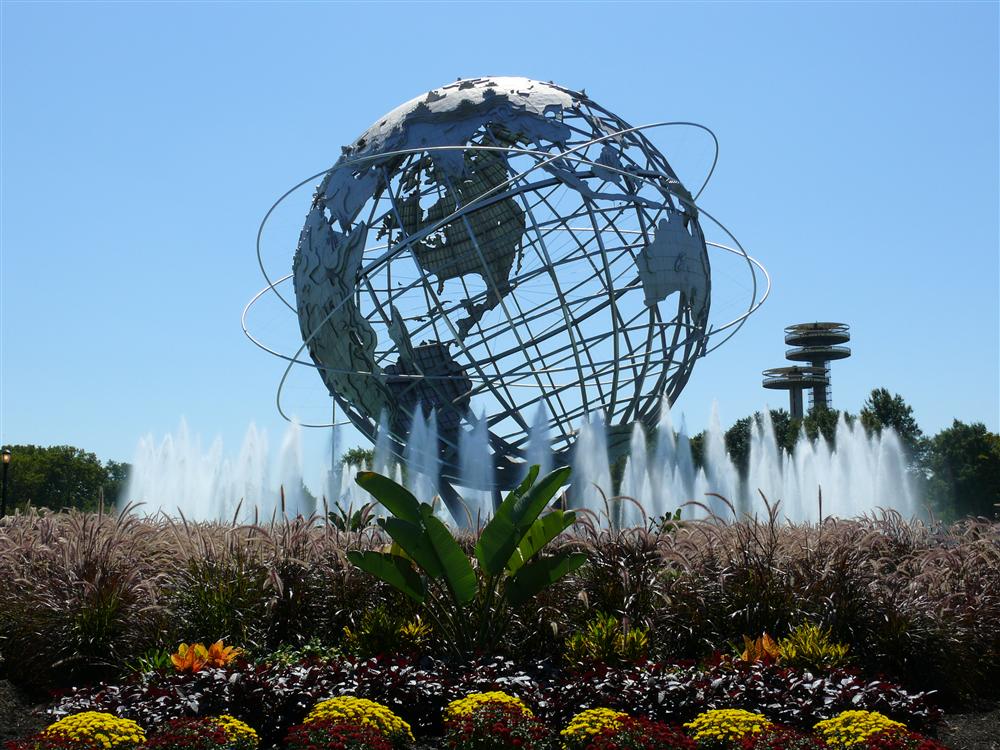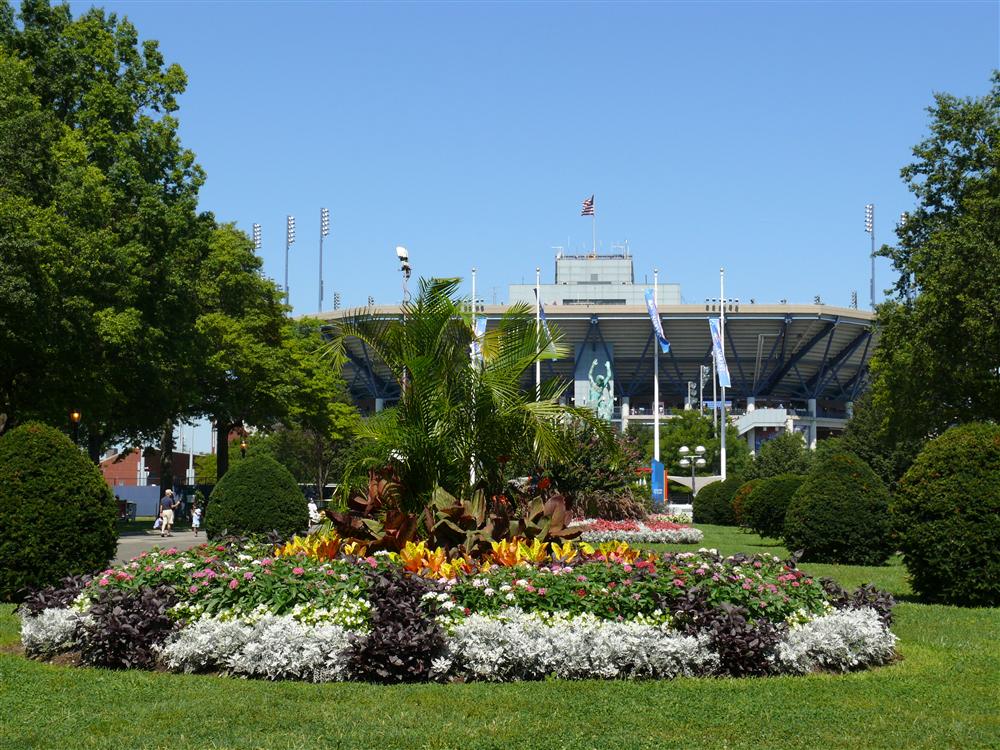 Lots of flowers everywhere and usual American lawns, perfect and green.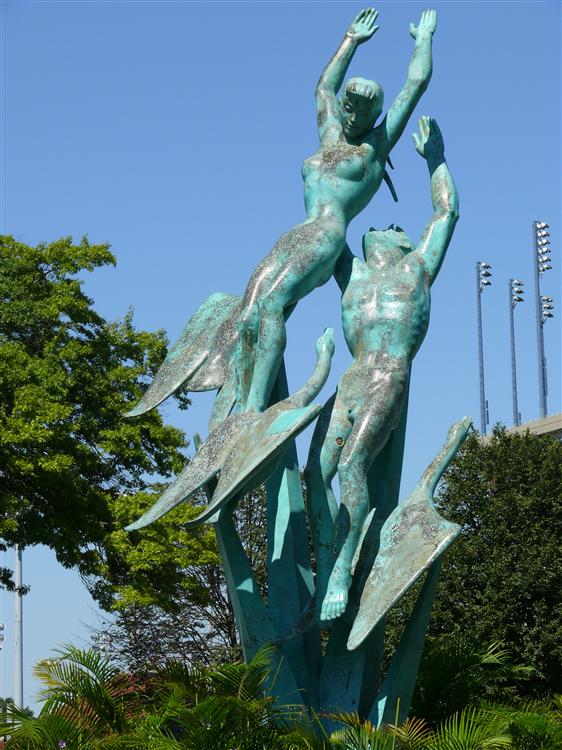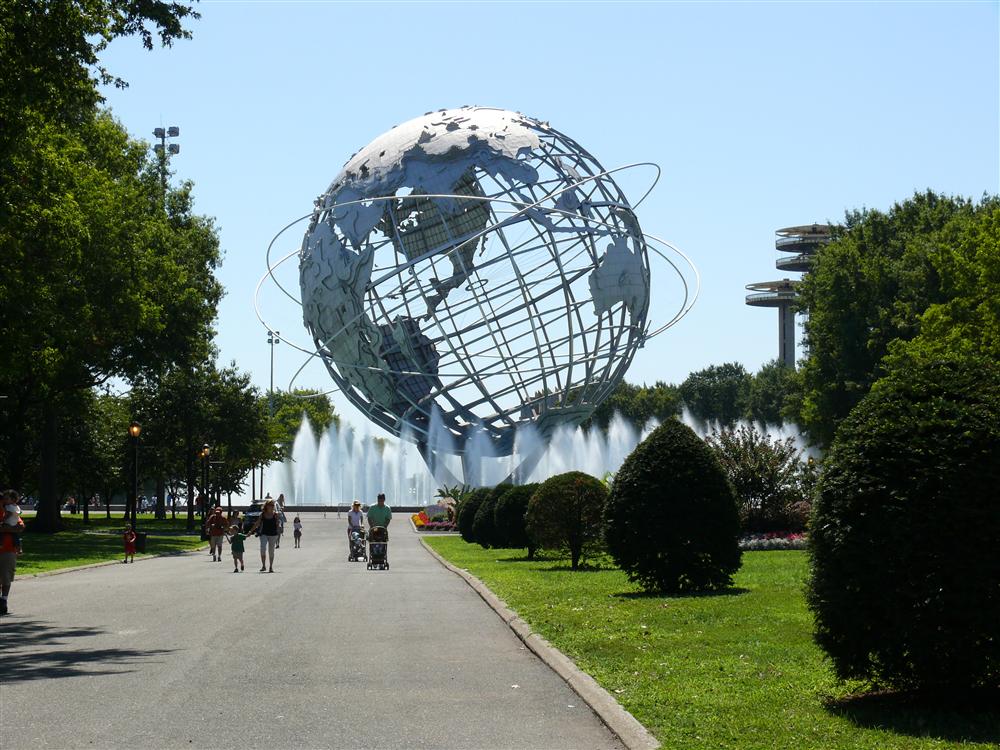 A look back to the Unisphere and ready to meet the crowds.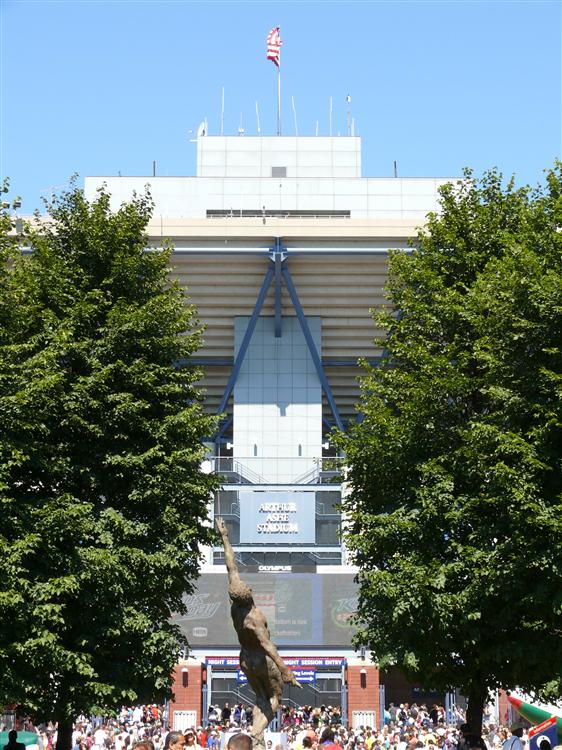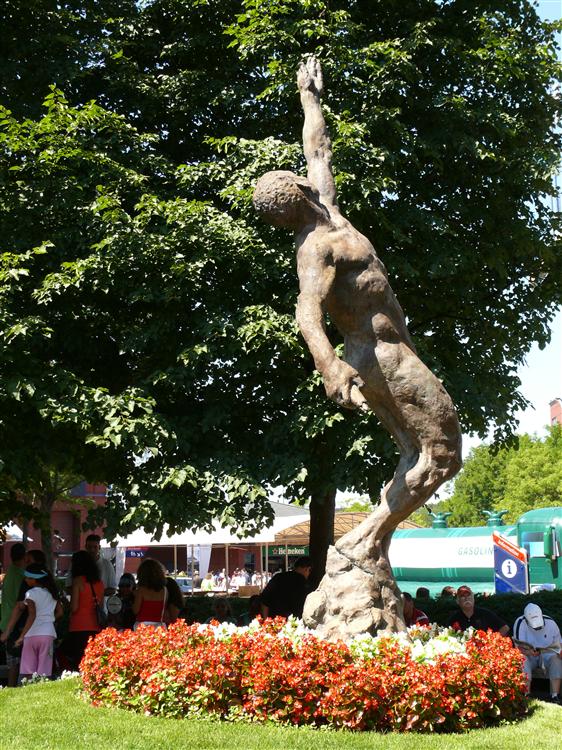 The Arthur Ashe Stadium was named after the first black player to be accepted in the US Davis Cup Team and the only black player to win Wimbledon, Australian Open and the US Open.
Unfortunately Arthur Ashe contracted HIV after a surgery and died from AIDS in 1993, when he was 49.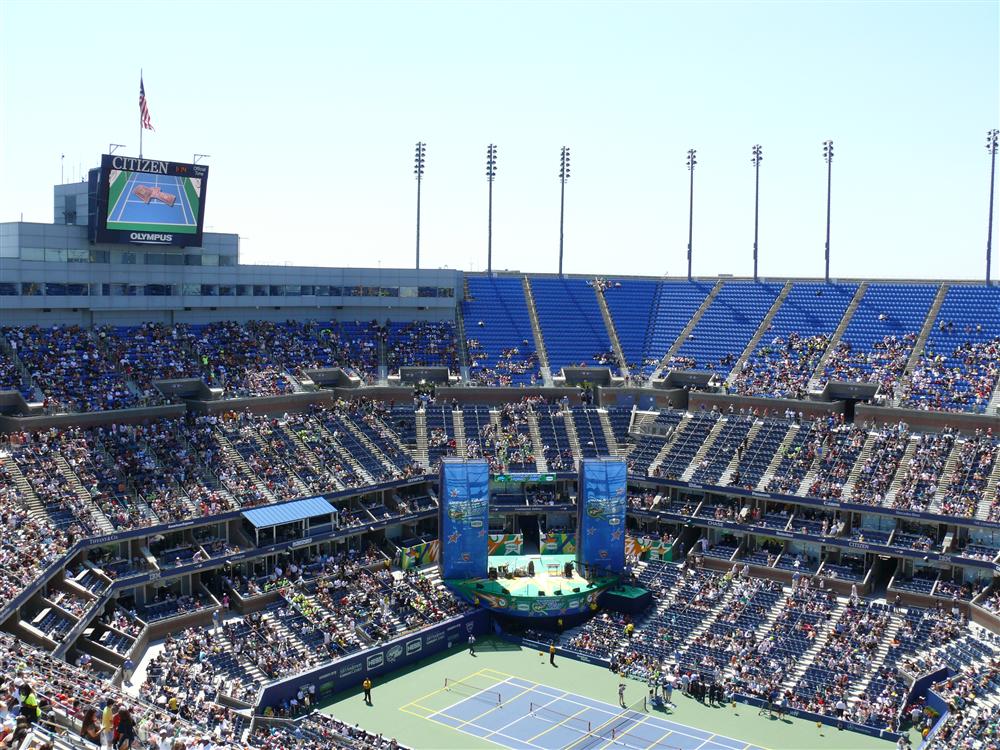 The main celebration is on, a big stage with singers and the best tennis players of the moment.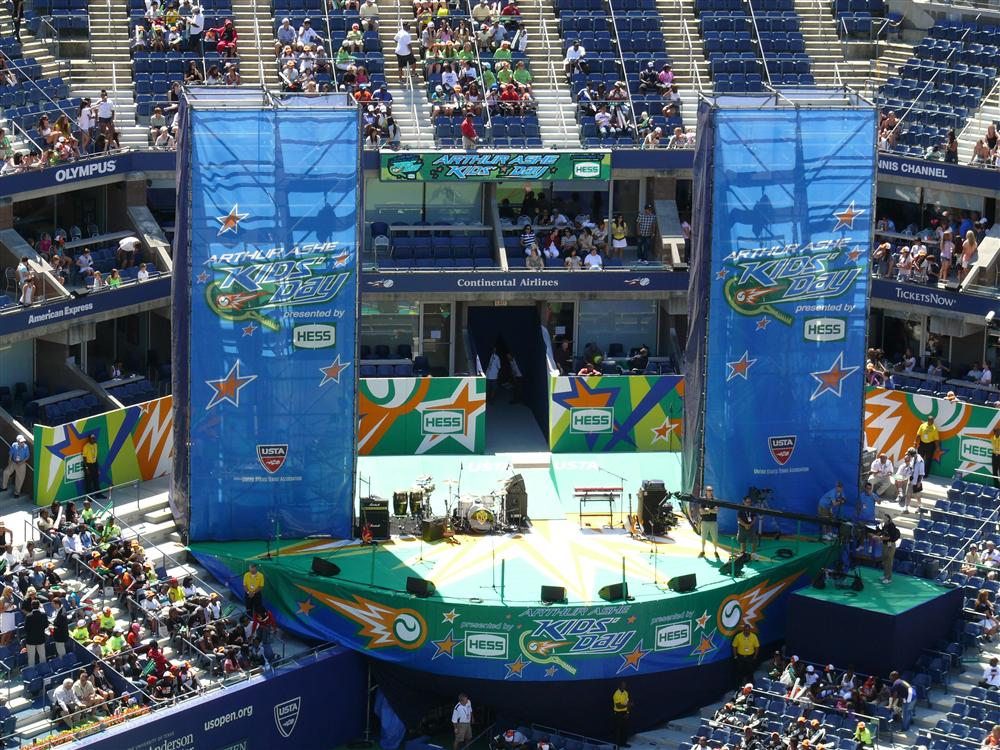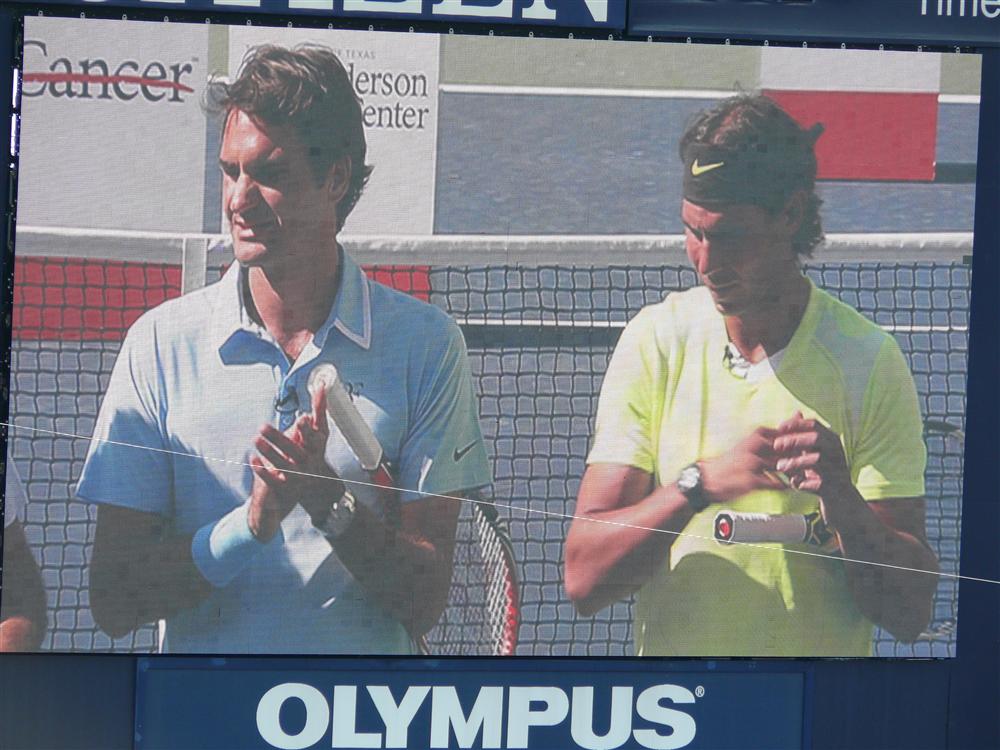 It's so hot, we can't sit still in direct sunlight, so I take my trusted camera and roam around.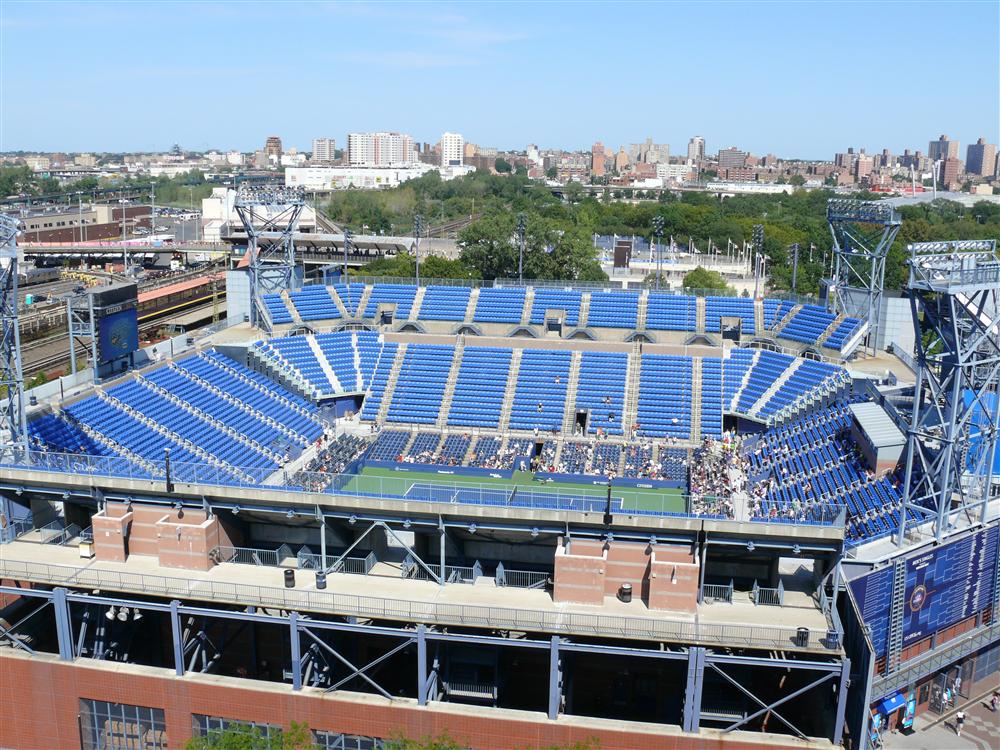 On the secondary tennis courts players mind their own business, we actually got to meet Monica Niculescu after she won a match nearby.
For our friends daughter, seeing a fellow Romanian player was an unexpected surprise.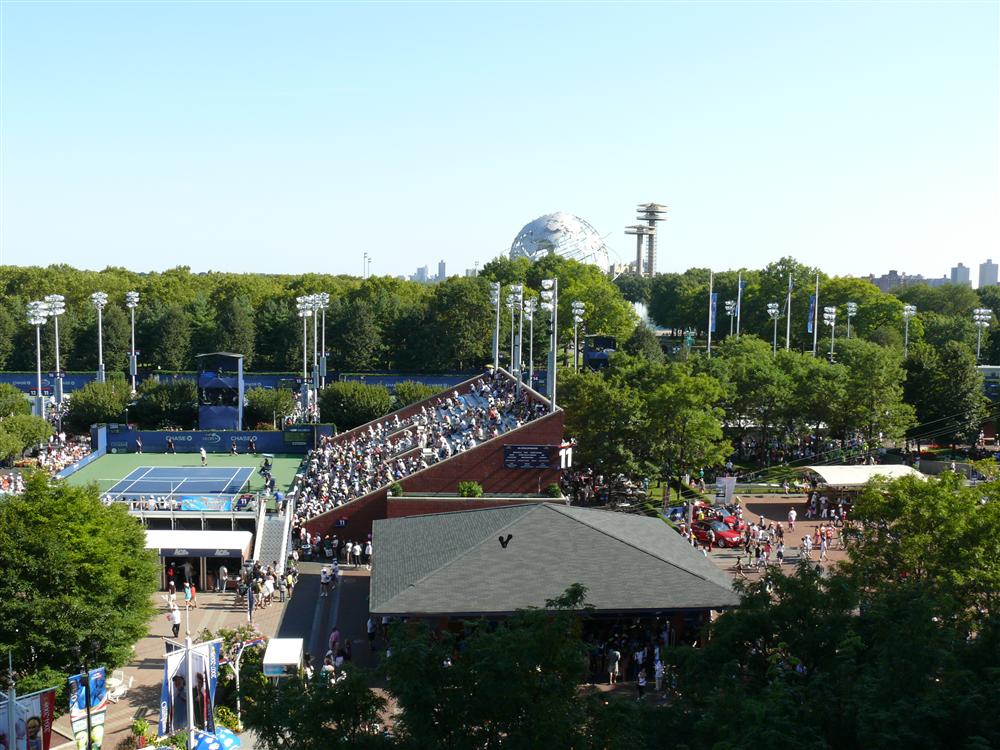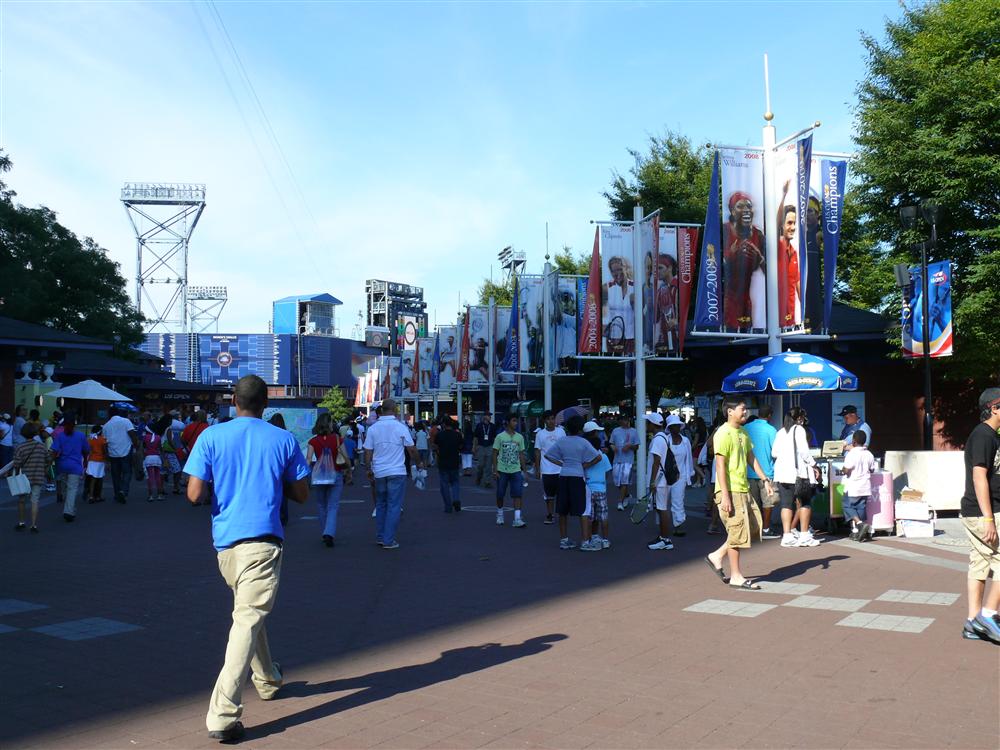 As soon as the main celebration is over, we make our way out of the Arthur Ashe Stadium. Our friends 5 year old daughter is exhausted, so we take few more pics and leave.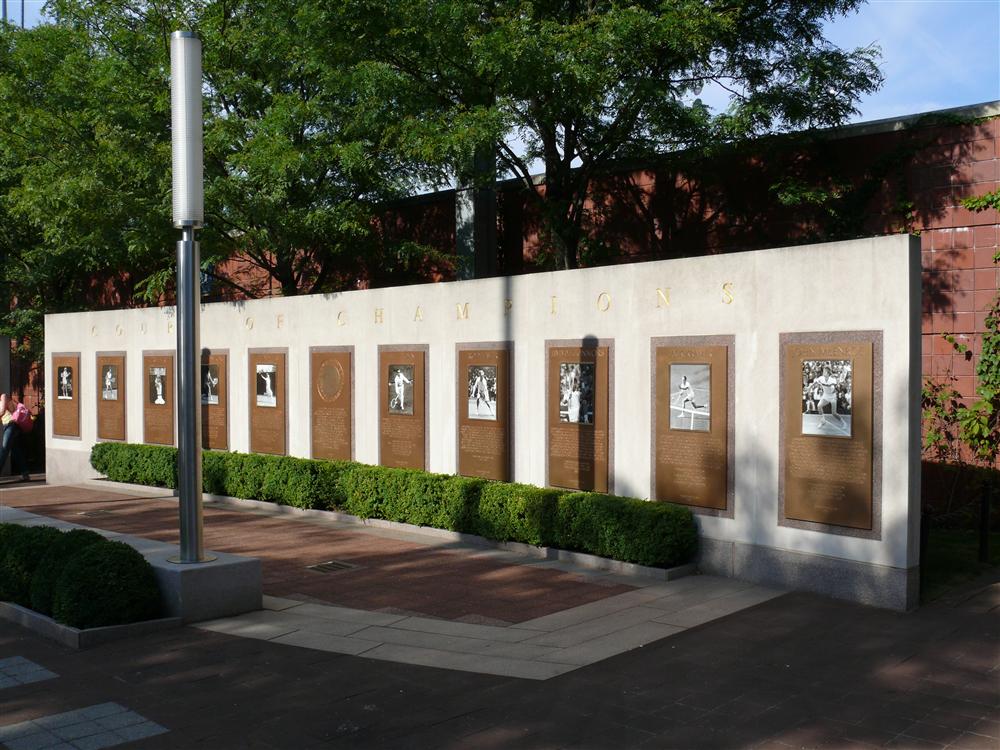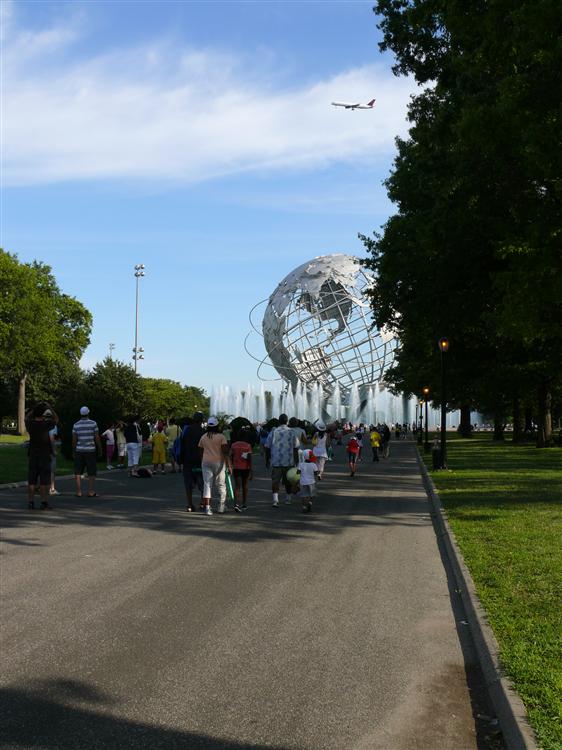 If you love tennis or just want to enjoy another New York City tourist attraction, go visit Flushing Meadows – Corona Park.