We have an inside joke in our family, regarding the US history. Of course, theirs is shorter than ours, as Europeans, but they do one thing damn well: they promote their history well and know how to make lots of money.
I always said that, Americans could take a simple stone Washington sat on before a big battle, build a museum around it, slap on a gift-shop and get the dollars flowing into their bank accounts.
There are places in my country for instance (Romania) that are way older and beautiful than some historic attractions in the US, but we fail to promote and monetize them.
Atlanta Cyclorama was such an example of a 'simple' picture turned into an amazing tourist attraction.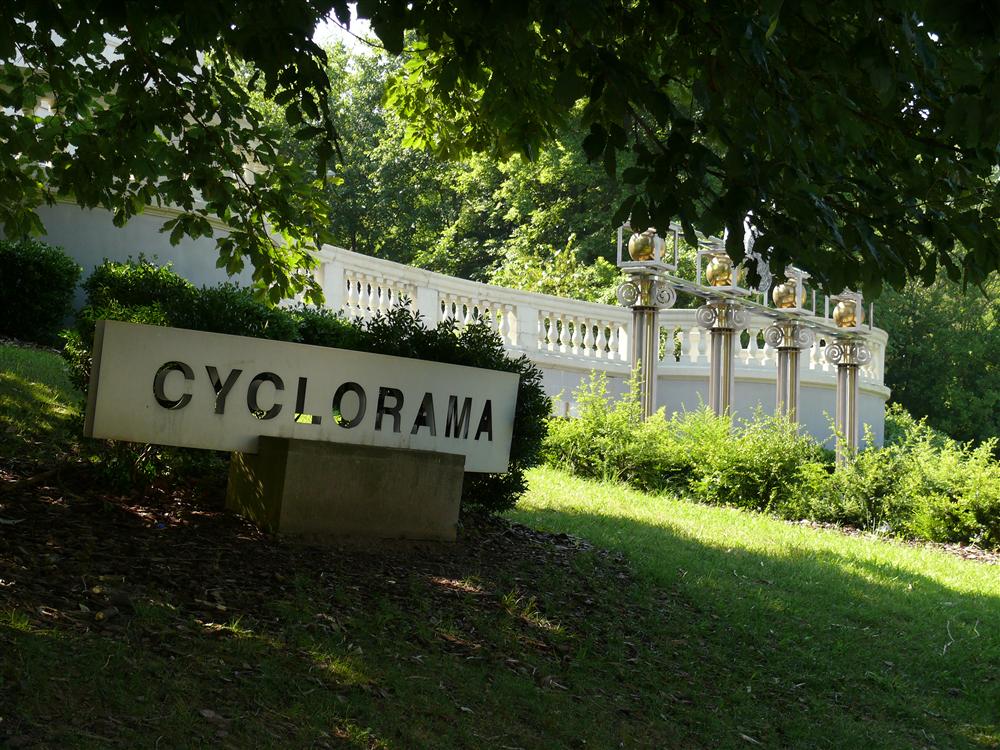 We got there in our first year in the US, when our friends' brother (and our friend as well), decided to show us the beautiful South and let us see Atlanta for a week.
It was already summer and scorching hot.
I mean I can take heat, like a camel, but that was sinister.
Anyway, we did enjoy our stay in Atlanta and I'll try to present few tourist attractions for your enjoyment in the following weeks.
Georgia's capital city is absolutely gorgeous and has a lot to offer, so stay tuned.
After trying out some other local attractions, we finally got to Grant Park and visited the Civil War Museum in its gorgeous building.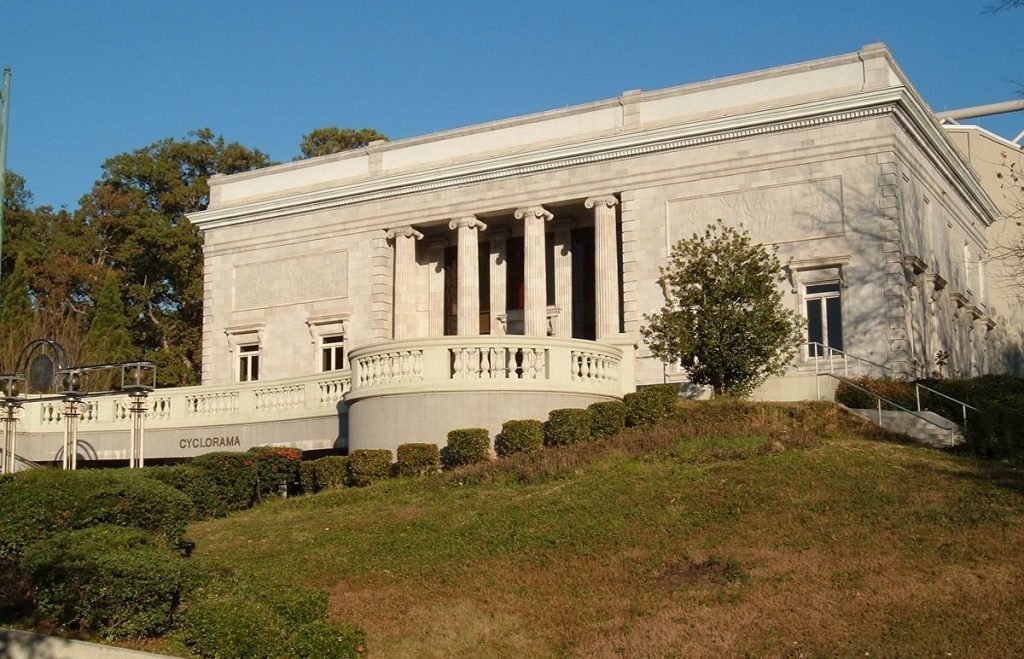 Not before taking some pictures of its glorious surroundings.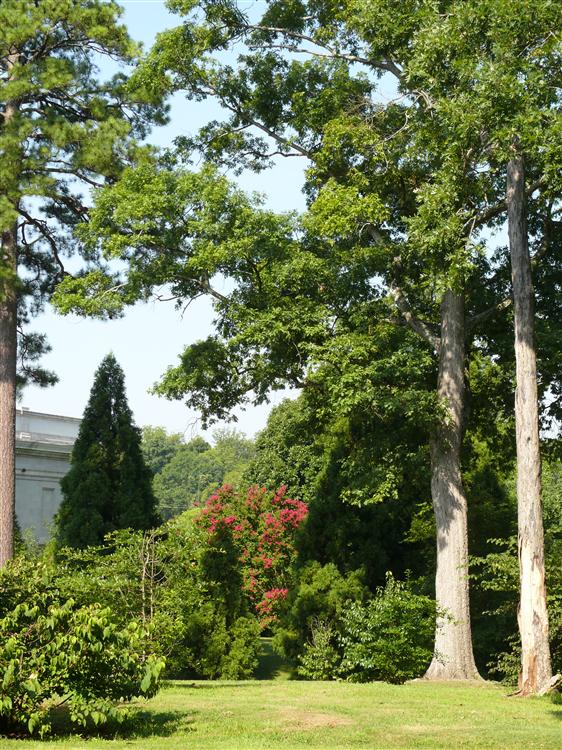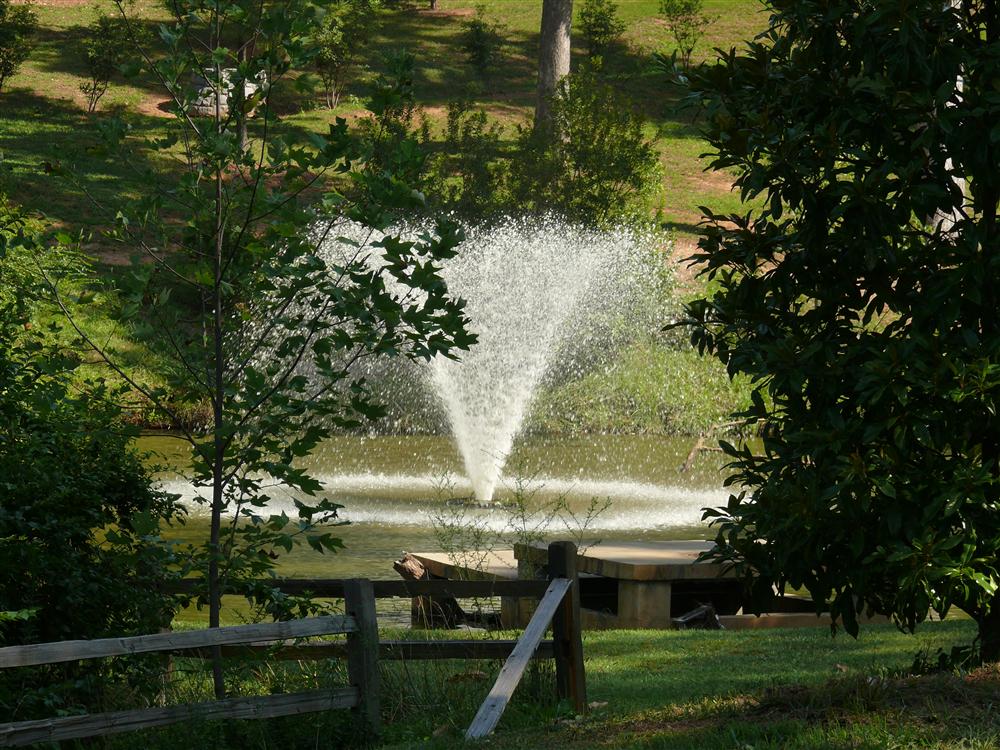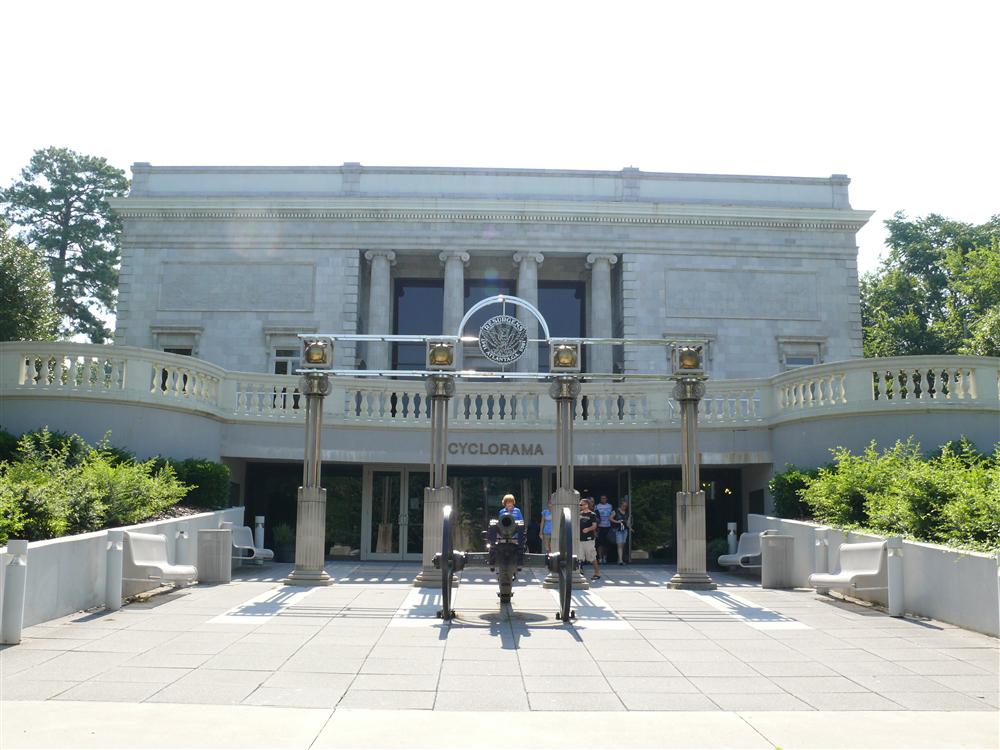 We found it peculiar that a Zoo was nearby, but found out the reason why after entering the Cyclorama.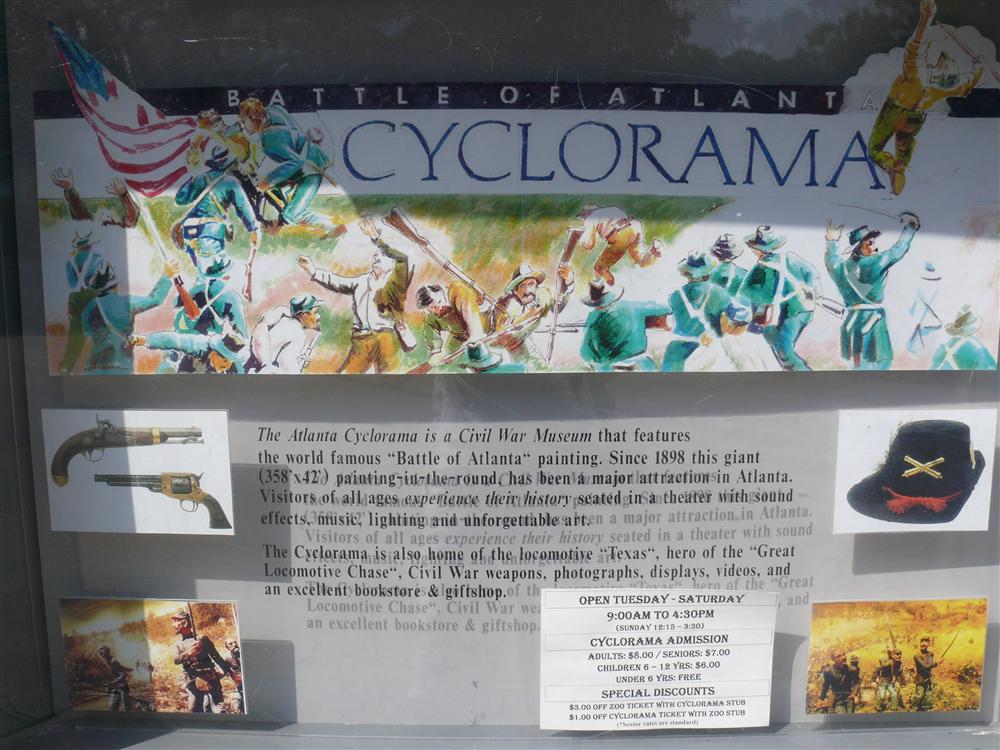 After a short film about the Civil War, we got to see The Battle for Atlanta, the largest oil painting in the world until 1894. Its measures, unrolled, are 42 feet (13 m) high by 358 feet (109 m) long.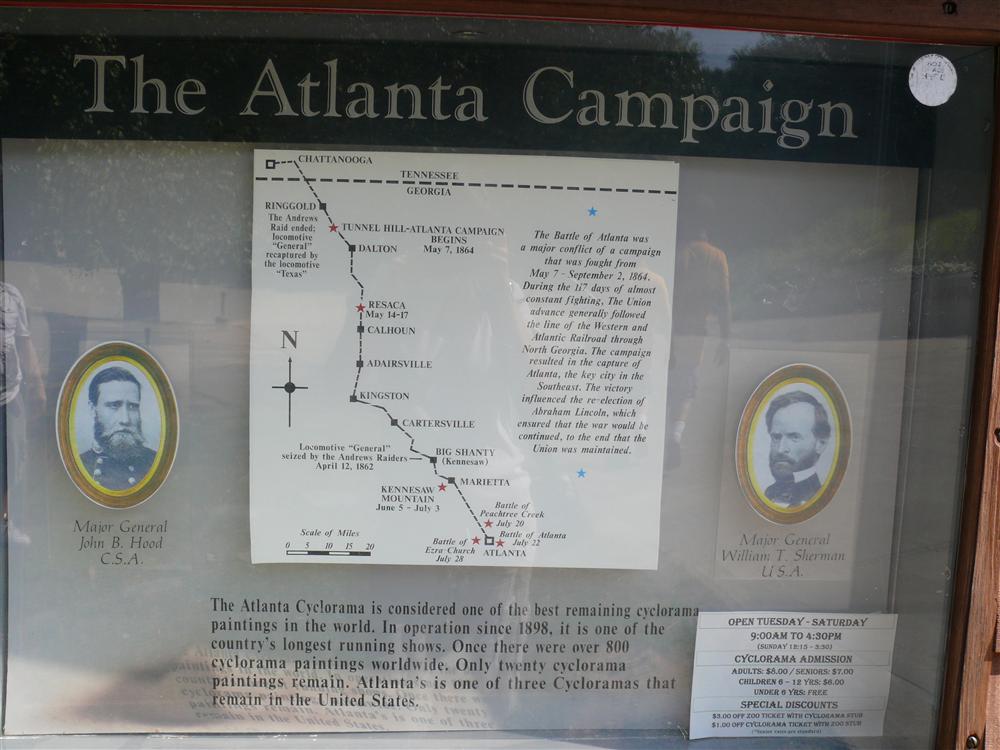 Its place as the largest oli painting in the world was taken by the The Racławice Panorama.
In front of the 'circular' painting you could see a diorama, a miniature replica of the armies involved in the battle.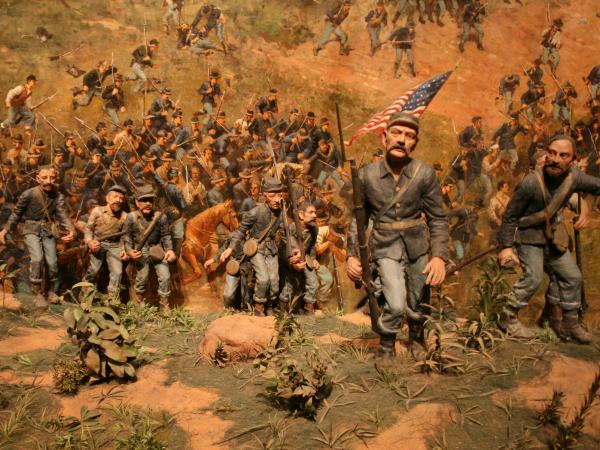 We were seated on bench, similar to an amphitheater and the bench slowly turned around, while a male voice narrated the battle.
Light spots would be turned on and off, to highlight the battle setting.
The Cyclorama was narrated at one time by volunteers, some of whom were veterans or widows of veterans of the Civil War. In 1960, Atlanta Mayor William B. Hartsfield accepted the donation of a recorded narration written by Junius Andrew Park, Jr., in honor of his father, Junius Andrew Park, Sr., who was born and raised in Atlanta. Research was done by Lurline Richardson Park, the writer's wife.
We were a bit amused by how proud they presented the story, even if the Confederates actually lost against the Union Forces.
It didn't stopped them from creating an unforgettable experience for us, tourists who had the chance to see the Atlanta Cyclorama.
Few more details about it:
The oil painting weighs around 4.5 tons.
initially, the diorama was made from Georgia's red soil, but it started to rot, so it was then turned into plastic.
the tallest 'doll' in the diorama is 1 meter high.
the painting was commissioned by John A. Logan and finished in 1886. Unfortunately for Logan, it didn't serve its presidential campaign goals anymore, since he died in the meantime, not seeing the masterpiece.
a circus owner got the painting afterwards, thinking he'd grow rich showing Confederates how they lost the battle. It didn't work, as you can guess.
he bankrupted and the picture together with the animals were sold (hence the Zoo in the area).
someone did 'smell' a money opportunity, since in 1921 the painting gets a new home in Grand Park and undergoes restauration in 1980.
the Civil War Museum in Atlanta also showcased the Texas locomotive, Confederate and Union army uniforms, weapons, photos and an older version of Uncle Tom's Cabin.
another cute detail – one of the 'plastic' soldiers there has Clark Gable's face.
Atlanta Cyclorama is no longer open to the public, but it was a pretty interesting tourist attraction to see.