"I know you like old stuff, so I'll take you to see a medieval village nearby" my friend Adi told me the second day we spent in Italy with my 3 year old daughter.
A year has passed and we had a second great vacation in Italy, making sure we visited Grazzano Visconti once again.
To my amazement, the Grazzano Visconti borgo is not actually medieval, but was built aroud 1900 to resemble an old village. It doesn't make it less attractive though.
There is still something old here (of course, it's Italy we're talking about), the castle which was built in 1395.
At the beginning of 1900 Duke Giuseppe Visconti di Modrone decided to build the medieval style village near the castle to make it even more attractive for the locals or tourists.
There are various themed shows and events in the area, but we decided to visit Grazzano Visconti in 2 quiet mornings, to just enjoy the peace and beauty.
Here are few pics to convince you: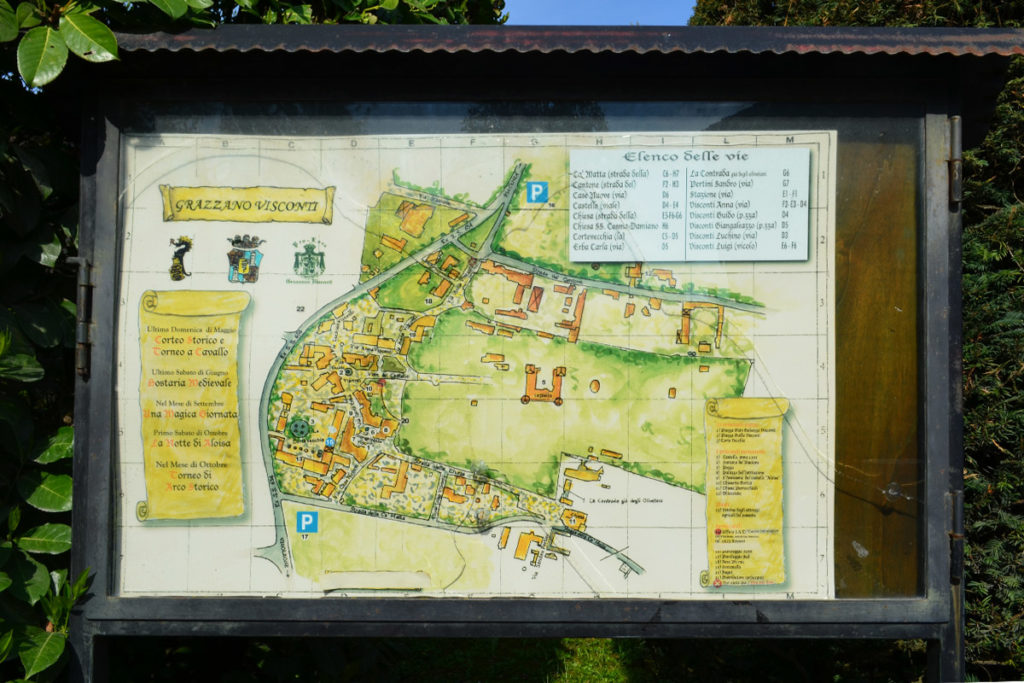 A nice 'old style' map helps the visitor find out about the main attractions.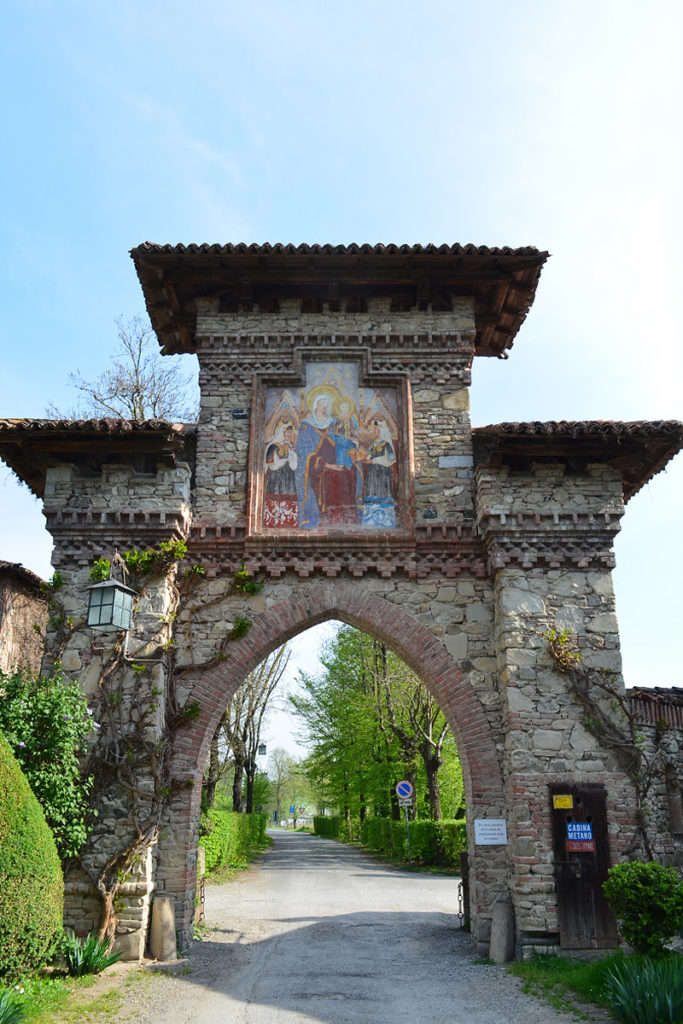 What's a village without a beautiful gate?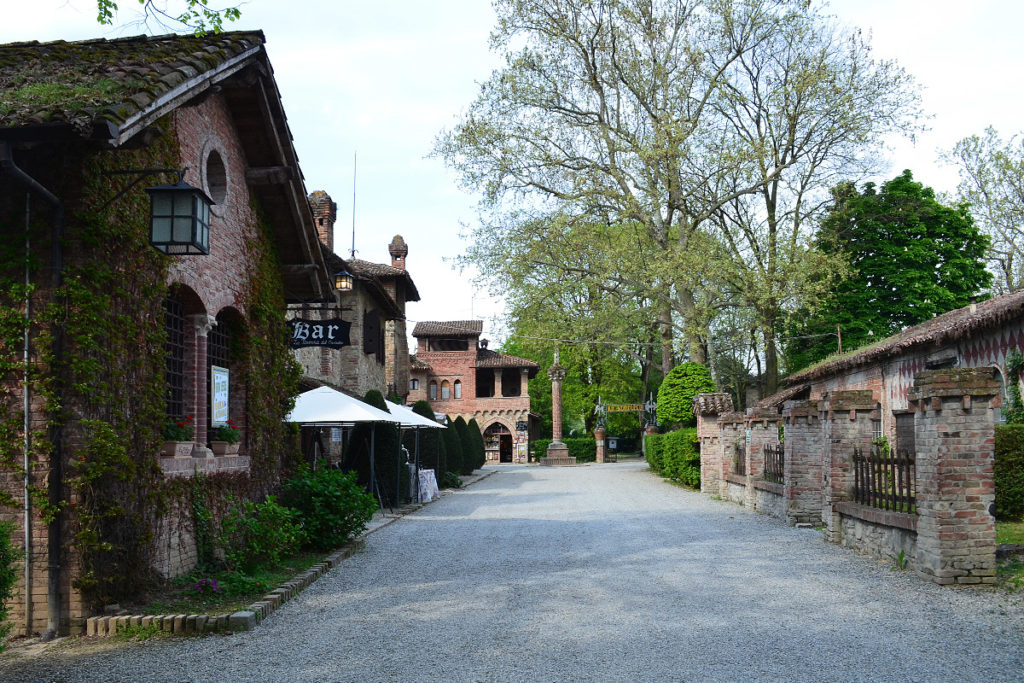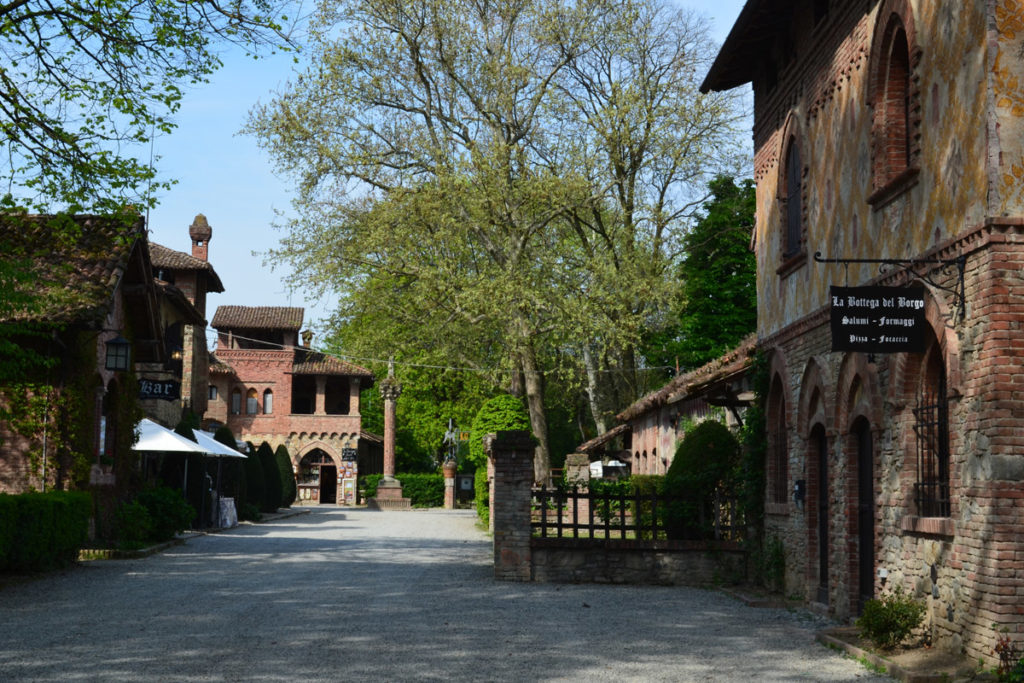 It's morning, so the streets are empty. We can enjoy our stroll and breathe in the fresh air.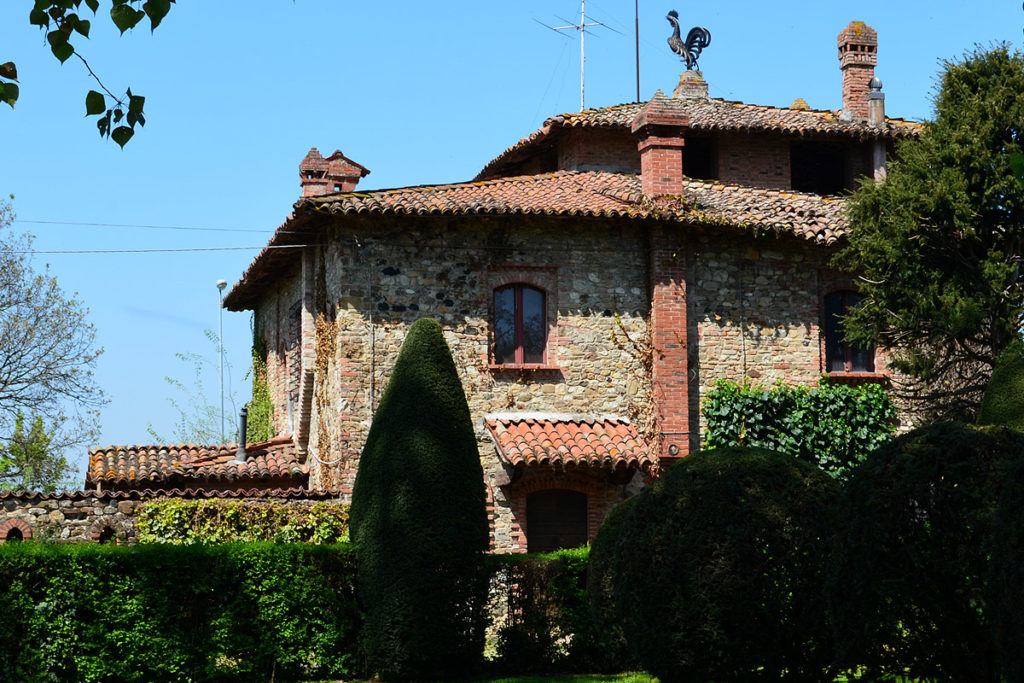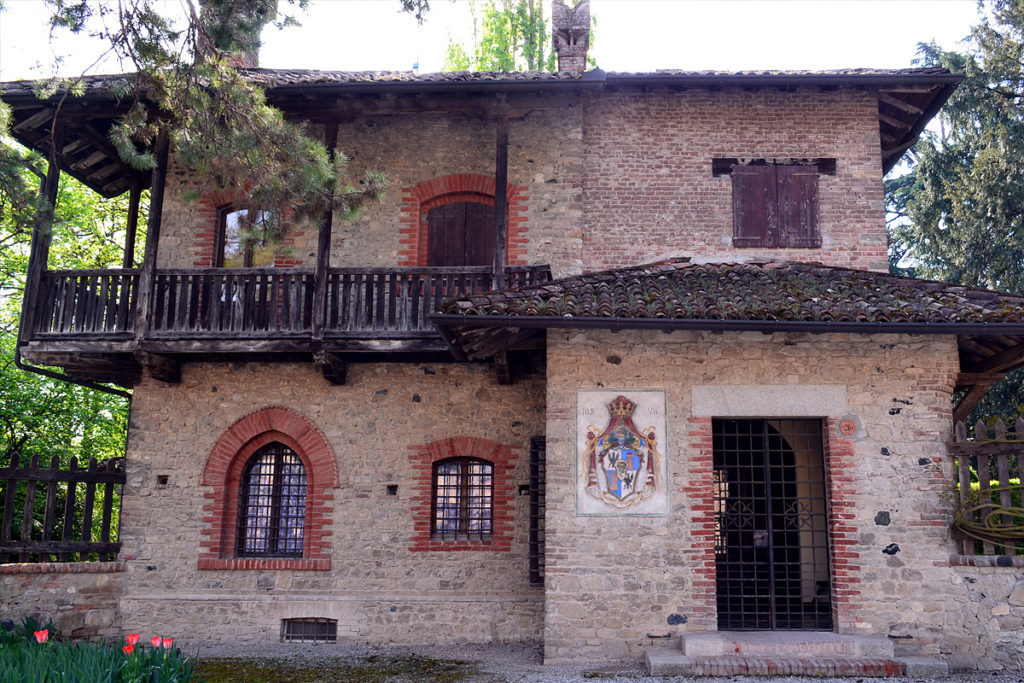 Beautiful wall paintings and statues.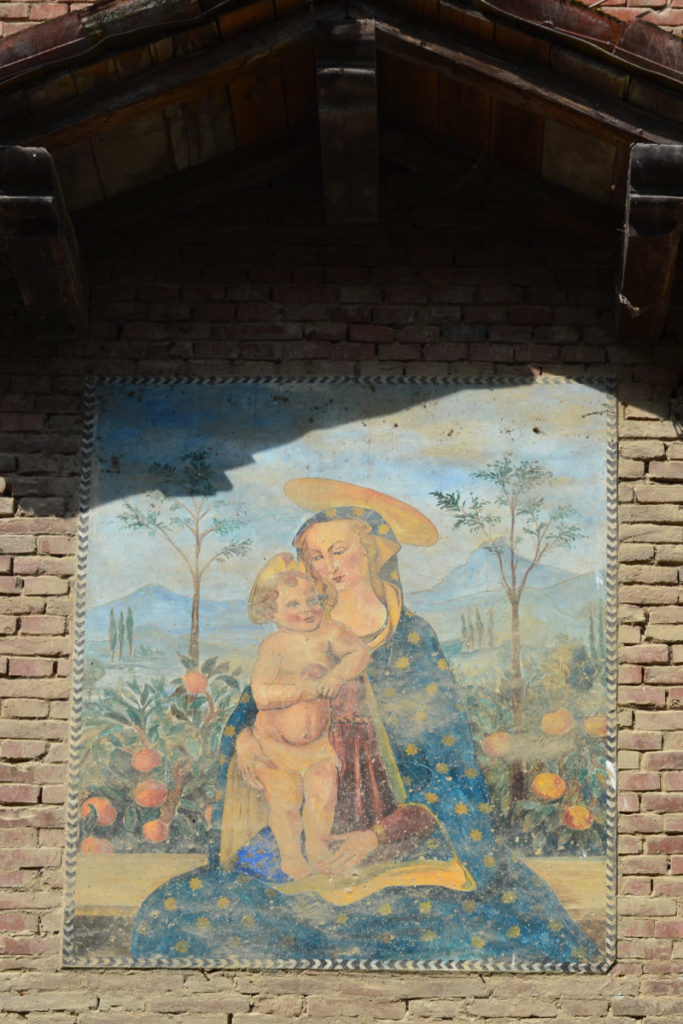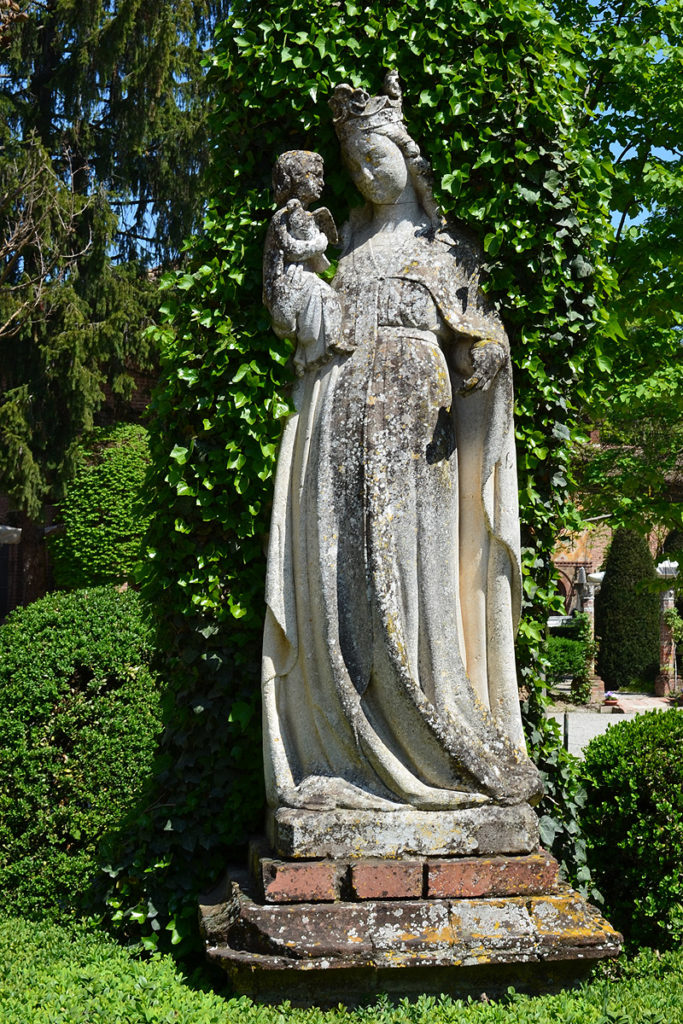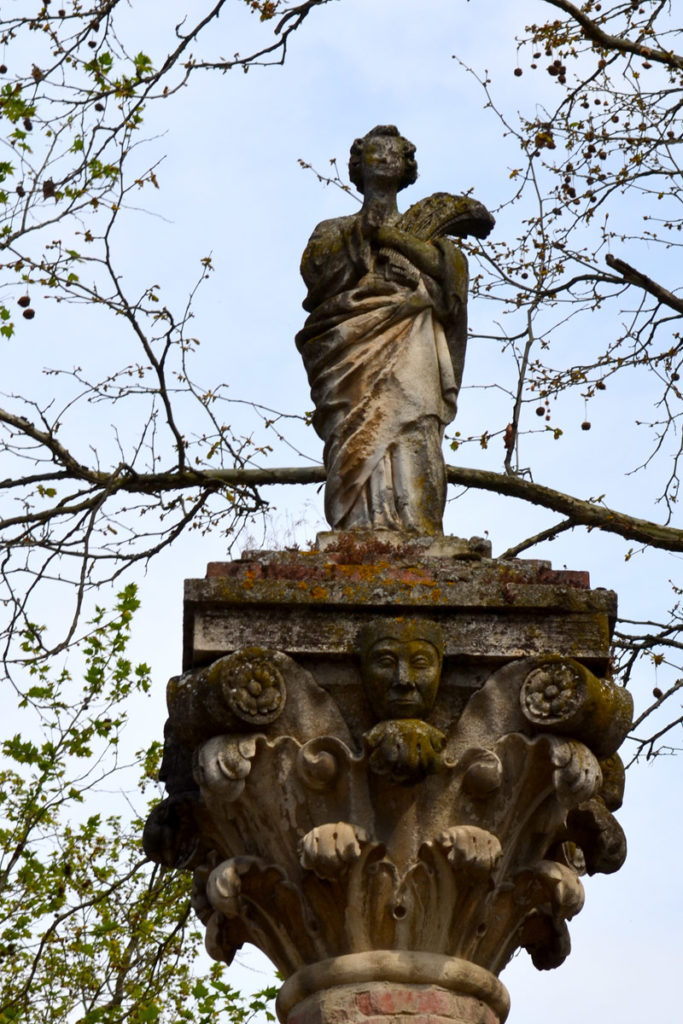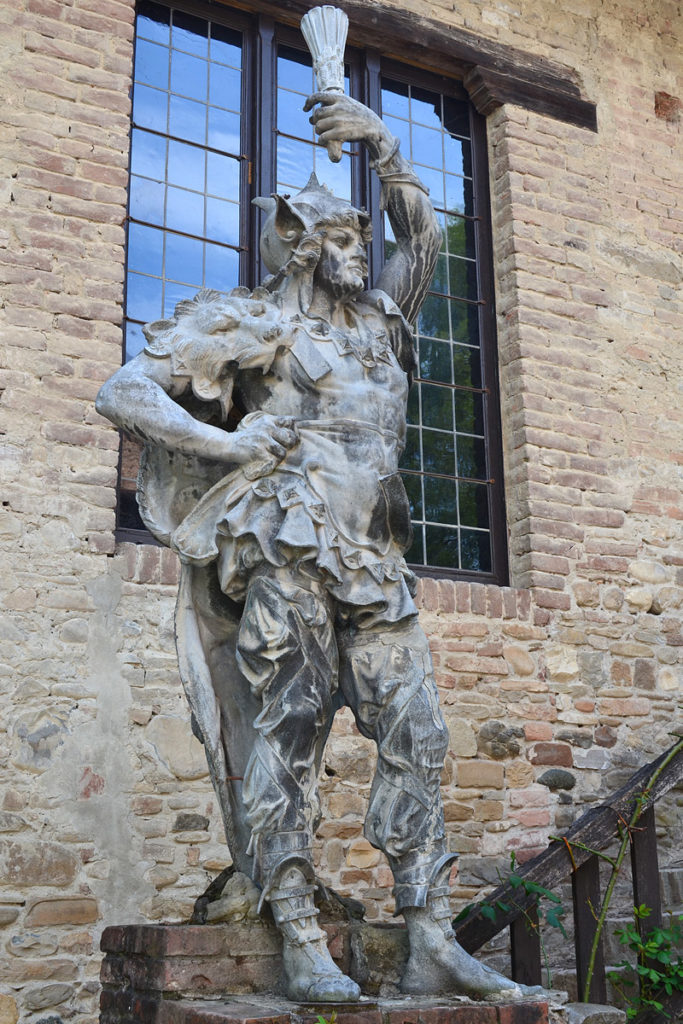 One of my daughter's favorite places is the small playground. It has a picnic area, for the crowds who come to the events. We were alone there, so we could really enjoy our day.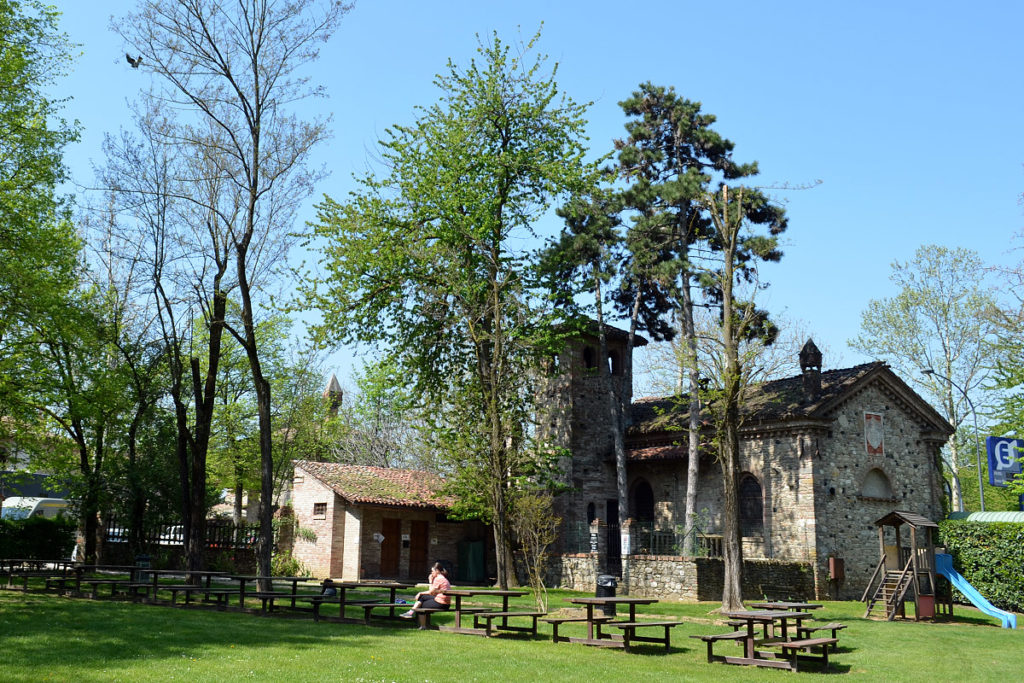 After getting her well deserved magnet, we're walking back towards the center.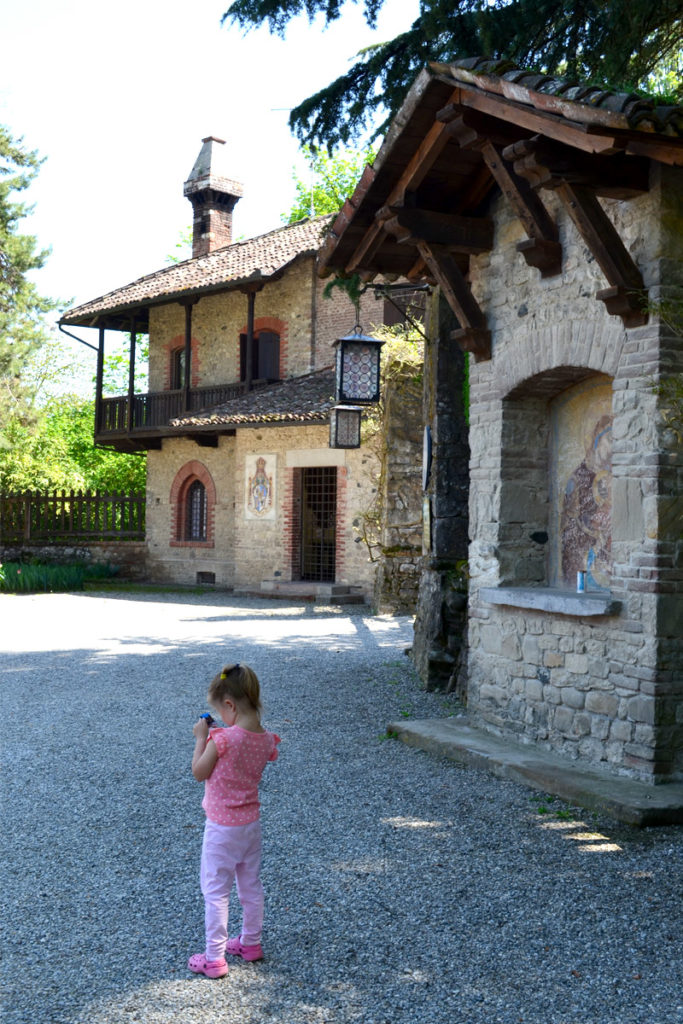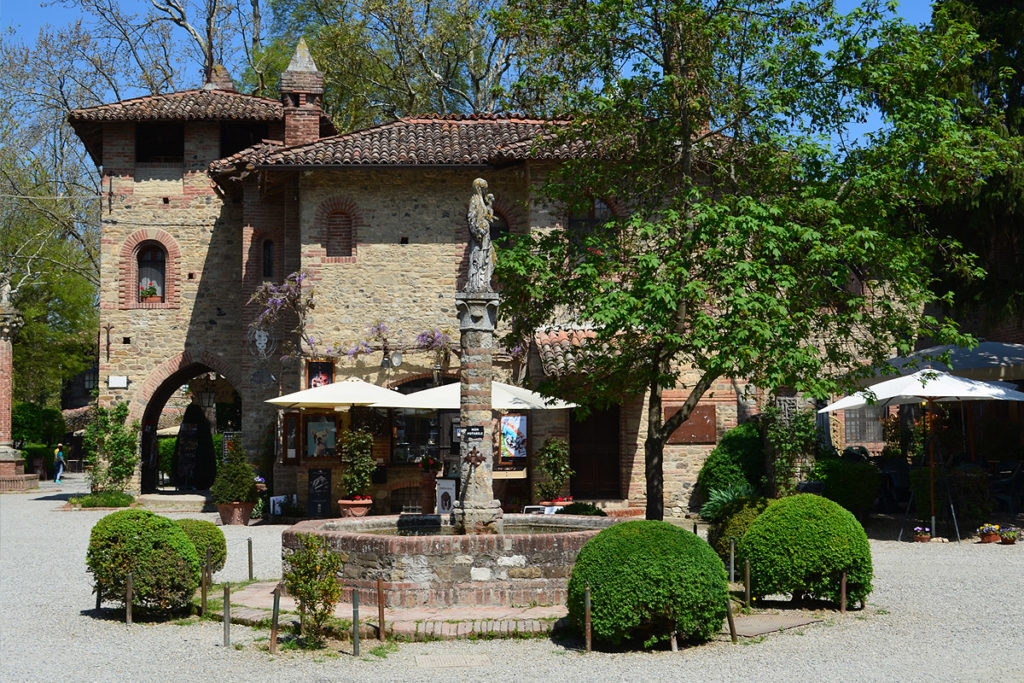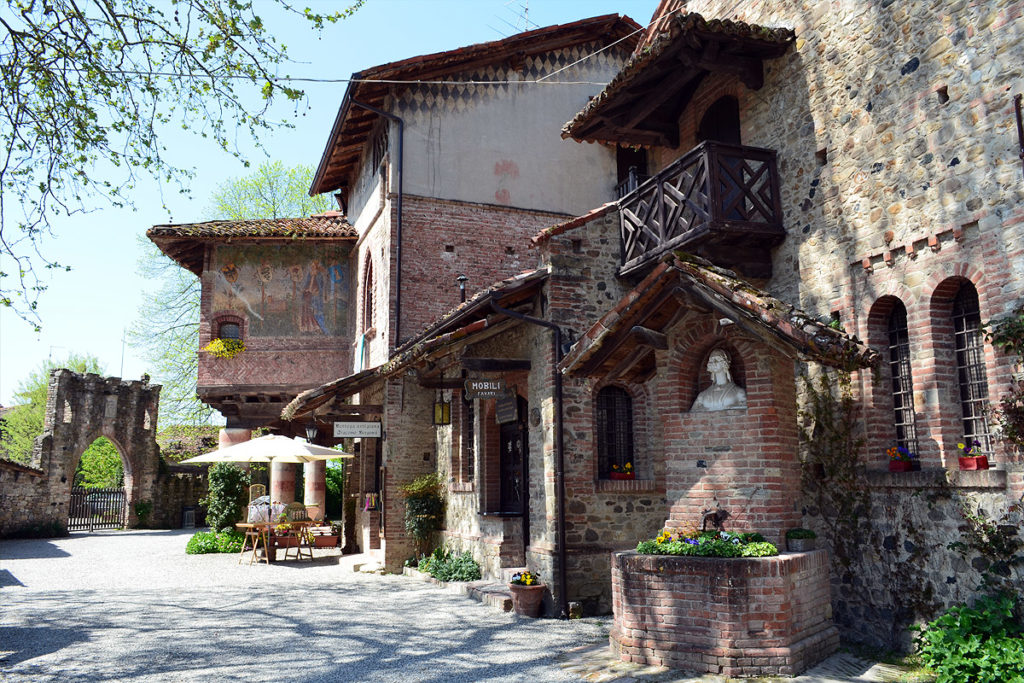 Grazzano Visconti has a lot of artisan shops, with some really exciting travel memorabilia and art.
Local restaurants and cafes are open for the thirsty and hungry tourists.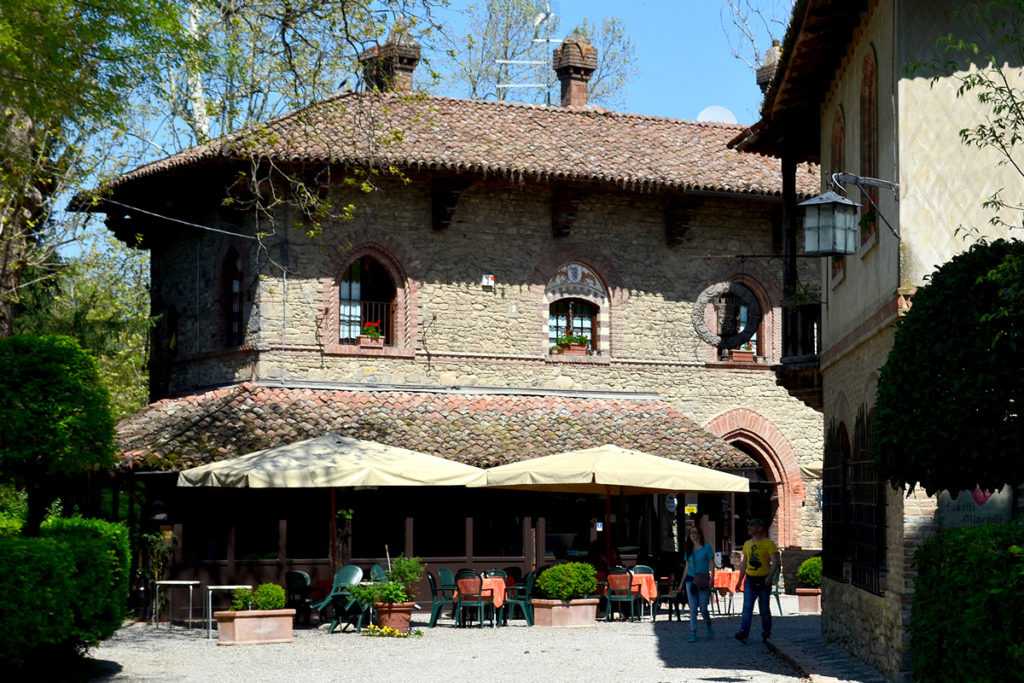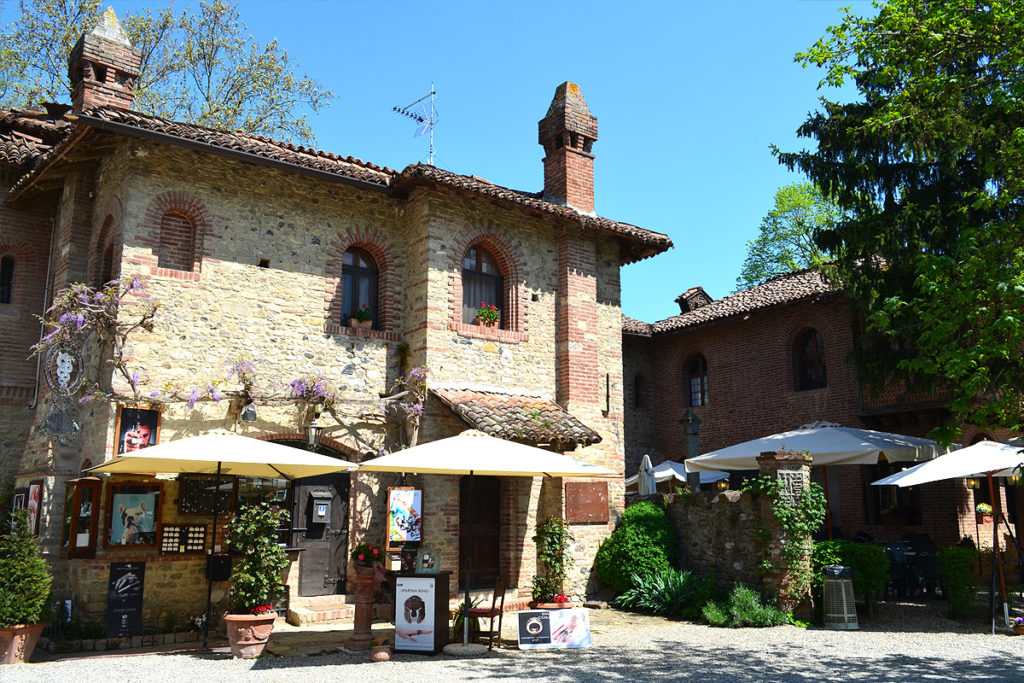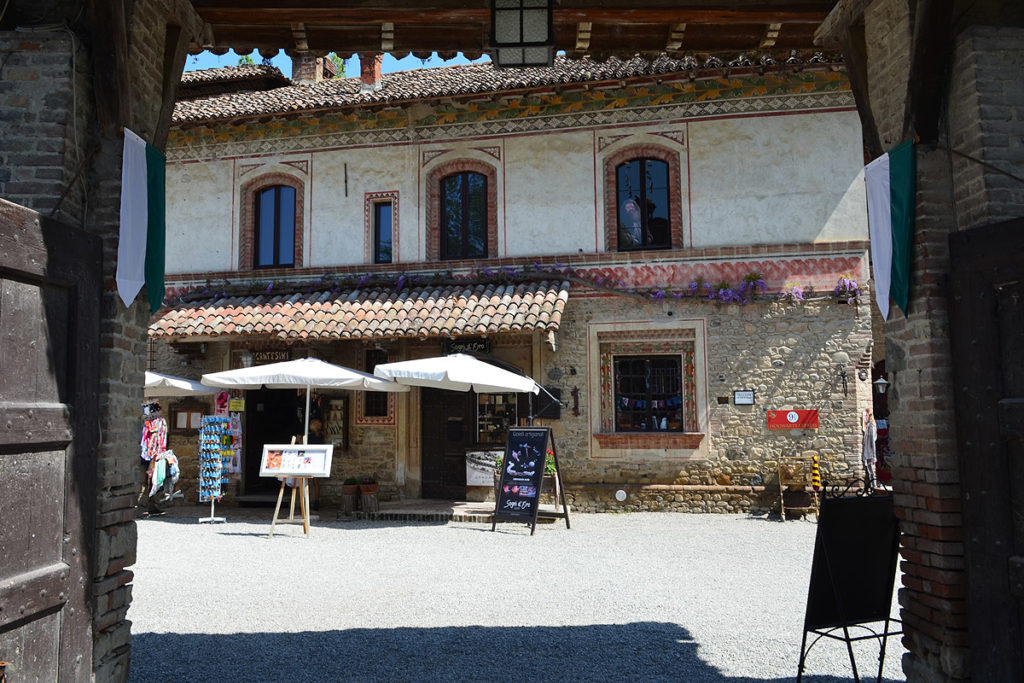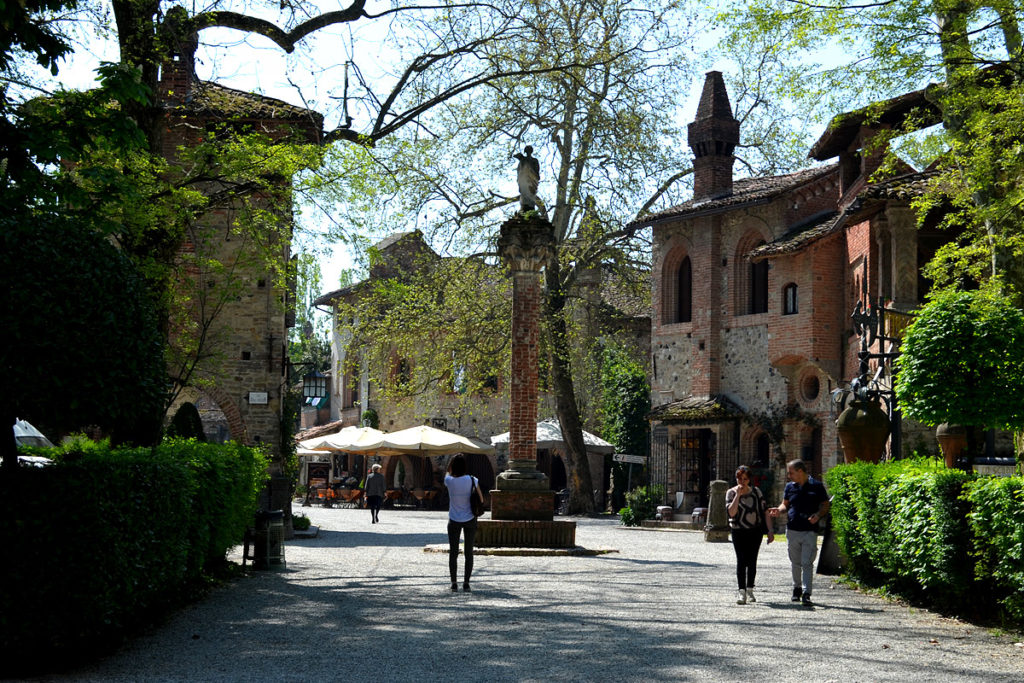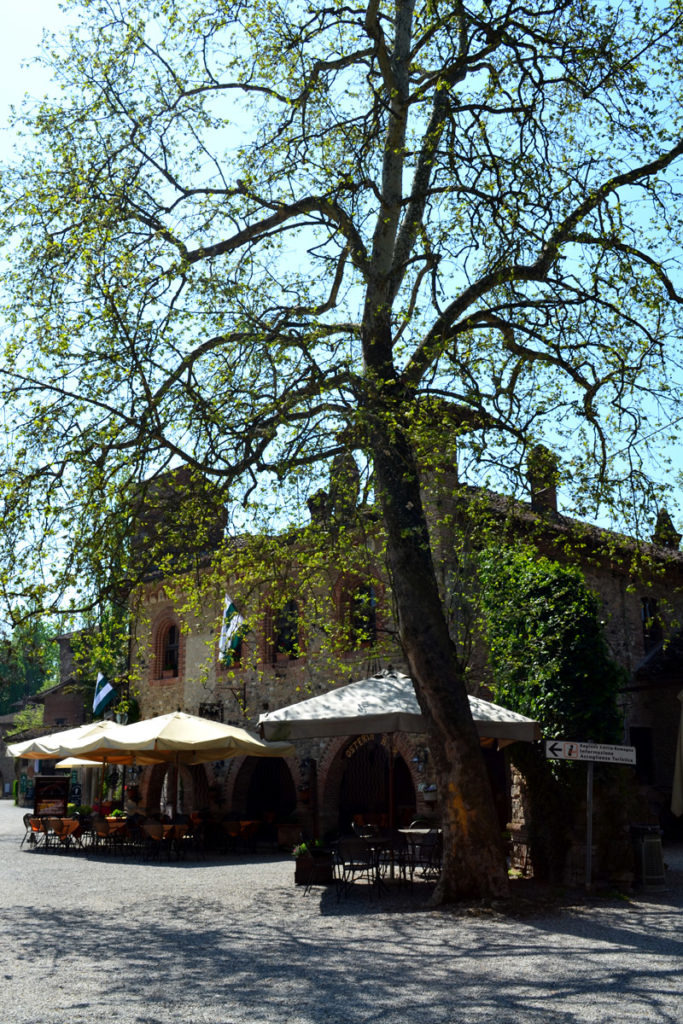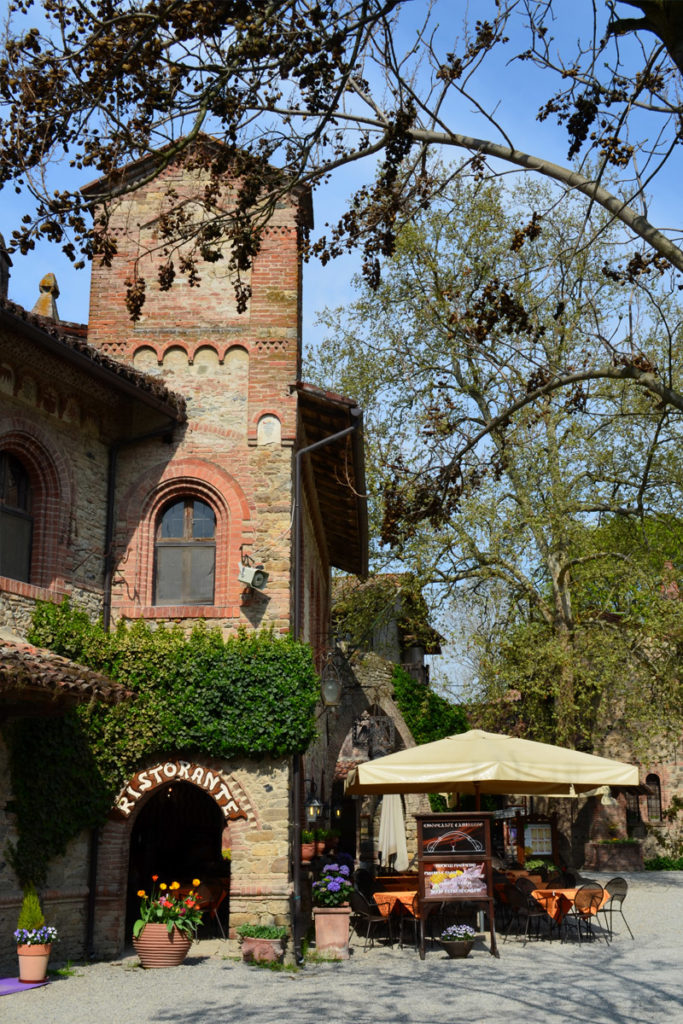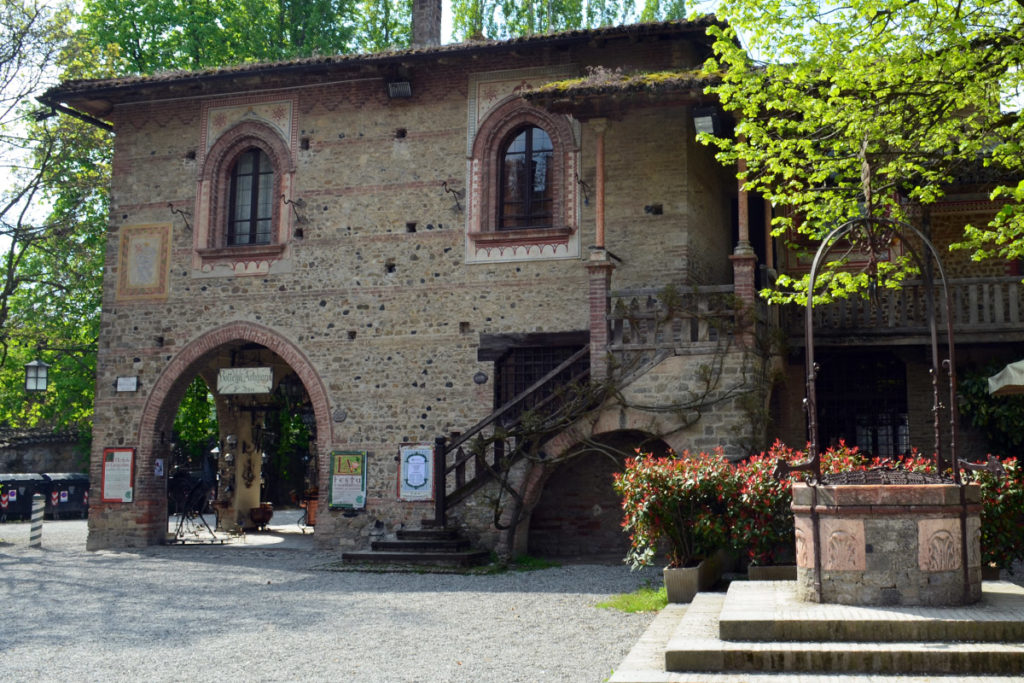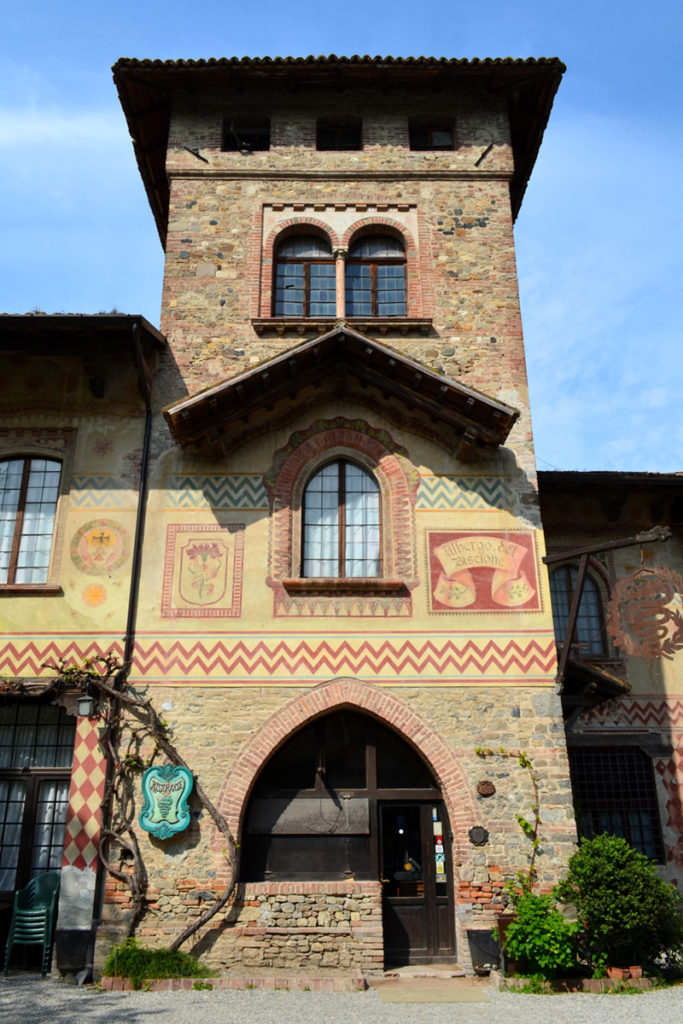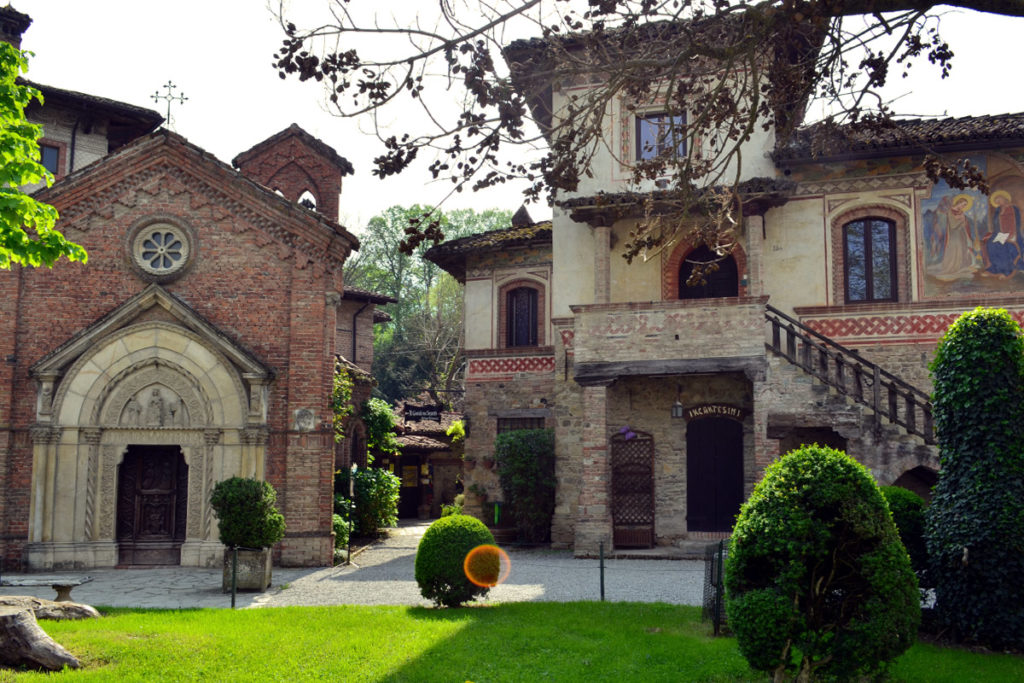 A huge tree catches our attention each time.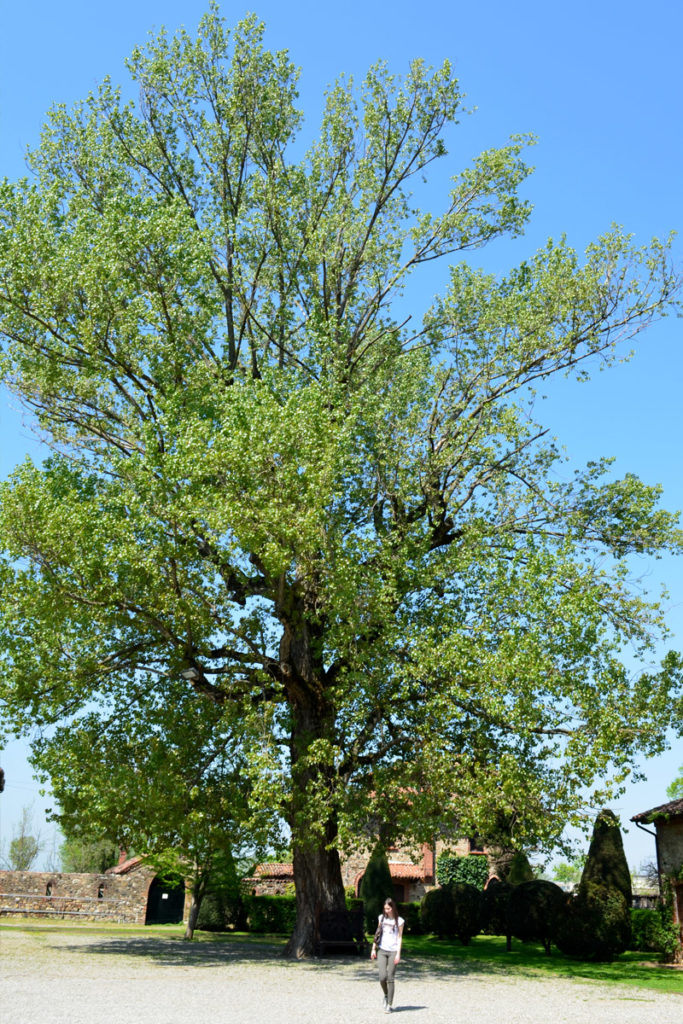 Another nice mural depicting an old map.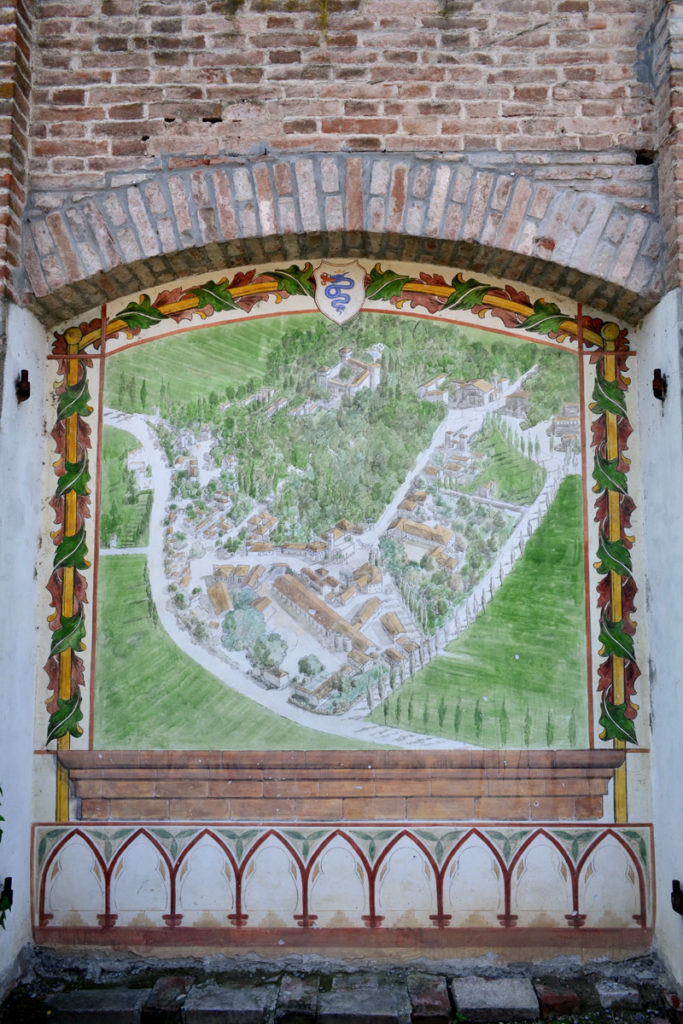 Let's finish with another view from the Grazzano Visconti borgo center. Conclusion: do visit. You'll love it!