Tens of millions of American residents have relatives or ancestors who were processed through Ellis Island while it served as main processing facility for immigrants from 1892 until it was closed in 1954.
It's a very popular pilgrimage today for both US residents and foreign tourists alike, but it's still on the somber side so don't expect any thrills during your visit. So, if you ever happen to visit New York City, make sure you book an exciting Ellis Island Tour as well.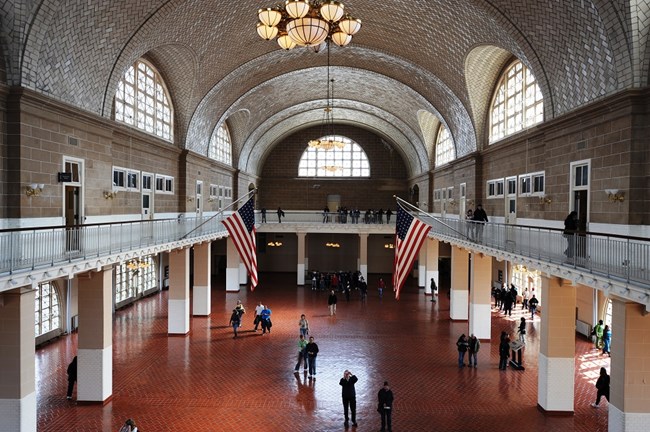 Ellis Island houses an impressive Immigration Museum that is dedicated to demonstrating the full experience of the immigrants who passed through the famous facility.
Most of the sections inside the giant main building have recreations of what their functions were while it still processed hopeful immigrants each day. The main hall in the center is mostly empty, not counting the hundreds of visitors milling about at any given moment.
Notable immigrants who entered the United States through Ellis Island include Bob Hope, Irving Berlin, Isaac Asimov, the Trapp Family Singers, Bela Lugosi, Charlie Chaplin, Stan Laurel, and Max Factor.
Touring Ellis Island
Visitors have three main options: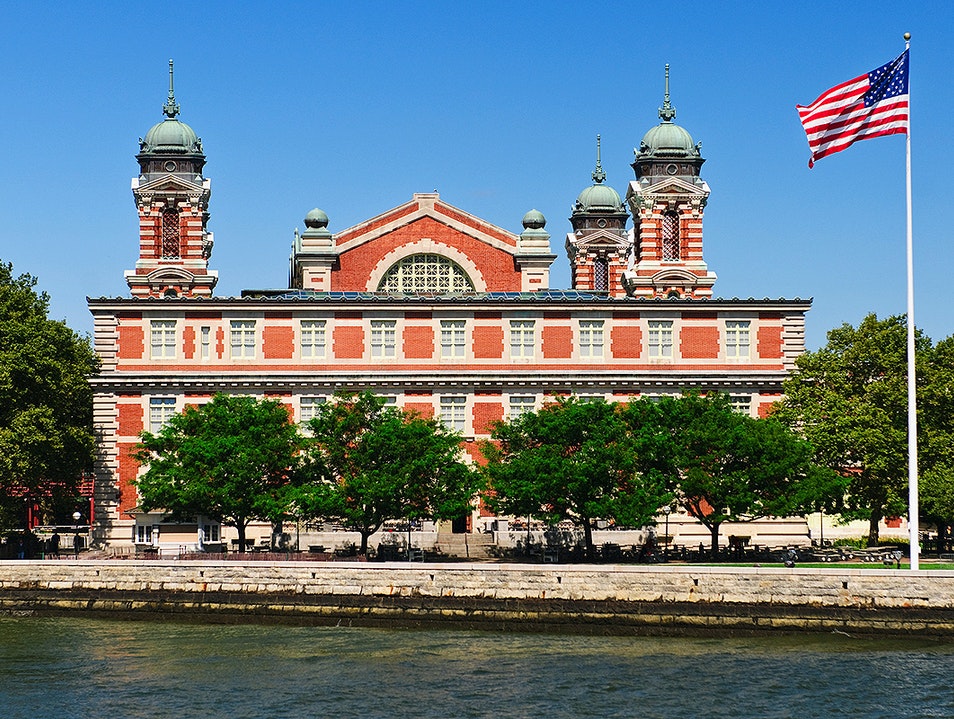 Guided tours, which can be joined upon arrival on Ellis Island, and are a great way to get an in-depth feeling of how the facility functioned.
Audio tour, which can be rented at the front desk upon arrival on the island. As usual, you get a device and a set of headphones and you enter the number corresponding to the thing you are looking at for a detailed explanation. These are a good compromise for those who might not have the patience to join a guided tour.
Self-guided tour, which just basically means you walk through yourself in any order with only the signs to give you information. The displays are quite dry, even though the signs do explain what everything is. If you only have a passing interest in seeing Ellis Island this is probably enough.
Getting to Ellis Island
The only way to reach Ellis Island for visitors is on the Circle Line Ferry that combines a route with the next-door Liberty Island. You can visit either Ellis Island, Liberty Island, or both, by taking the ferries that leave from Battery Park at the southern tip of Manhattan, or from Liberty State Park in Jersey City, New Jersey.
Security for the ferries is very strict
Perhaps it's because the Statue of Liberty and Ellis Island are big symbolic targets, but security before you board the Circle Line Ferry is airport style. Bring as little as you can with you and prepare yourself for a thorough screening.
Hours
Ferries leave about every half hour from 8:30 a.m. to 4:30 p.m., and are the only way to visit Ellis Island.
Best time to go
The lines for the ferries can get extremely long, especially during summer and on weekends. If you can go on a weekday, as early as possible during the day, you'll spend the least time in the lines. If you can make it on the first ferry of the day it's even better.