2008.
Husband (boy-friend back then) decided we should try something new for our summer vacation so we took a look at what the travel agencies were offering in the city. Malta stuck to our heads.
As soon as we got back home he decided to look for some places on Booking.com and also remembered how he used to work as a bus driver years ago and a place that he was impressed with: Dubrovnik.
It was clear – we were not gonna see Malta anytime soon.
As I did a quick Google search I also fell in love with the place. A thick-wall stronghold built near a very beautiful blue sea – I was sold and really wanted to see it.
So we were looking for a place to stay near Dubrovnik and we stumbled across a small old fishing village – Cavtat.
It had anything we desired and we get to visit it.
---
This year marks our 7th time in Cavtat, in the Dubrovnik area and, as long as we live 700 kilometers away from it, we're not willing to stop coming here.
These are our main 7 reasons:

Rocky – pebbly beaches
Whenever I tell people we're going to spend our vacation in Croatia, I'm immediately told it's not such a great location, since it doesn't have too many sandy beaches.
Well, that's exactly the point.
I like the rocky beaches, since there's no sand to get .. everywhere. And daughter loves throwing pebbles into the sea, she can spend hours doing it and not getting bored.
It's true she also likes playing in the sand, but even here there are shore areas she can access it easily.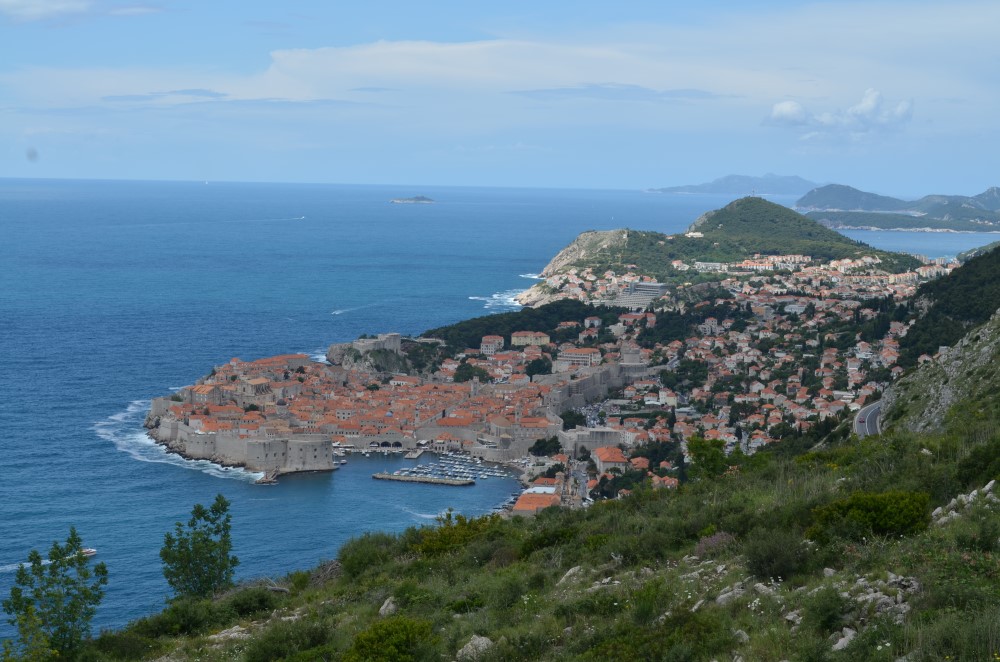 The history
We first got here because of the Dubrovnik Old City. And then, after exploring the are, we found out there's even more great stuff to visit, from Mostar to the amazing Albanian castle ruin named Rozafa, both within driving range.
I love seeing modern buildings and huge cities, but there's always room in my heart for something medieval or even older.
The people
We talked to the locals since first coming here.
They are nice hard-working people who offer a terrific service and it's always a pleasure to chat with them.
It's been almost a decade since we first met and we're always welcomed here as friends, not just customers.

Great service
One of the reasons we spend 4 vacations in a villa and 3 in the nearby building – these people know their business and were able to make us come back year after year.
Having our room spotless clean, getting early access to it, even if it's 7 o'clock in the morning (but we're coming after a long night drive, with a small kid), being told we can spend few more hours in the room, on the day we have to depart, just to make our drive home more comfortable … these are small things that made us feel appreciated and come back.
While the prices are not small, we never felt ripped off, on the contrary, we always felt we're getting a great bang for our buck and each cent we spent here wasn't wasted.
It all boils down to the great people who run their businesses here, families who are working together to earn a decent living and provide a great service to their customers.
Over the time we've seen their businesses bloom and they deserve each ounce of success they're currently having.

Very peaceful secluded area
We're not young anymore and we don't appreciate a busy street or crazy night life.
Especially after having our daughter, we came to appreciate quiet nights even more. She can play during the day, take an afternoon nap and sleep well during the nights. So can we.
The tourists are either older or families with smaller children. These are less likely to start brawls, get drunk and cause problems.
The crime level is so low, we never heard of any events in all these years. We feel safe and so are our belongings.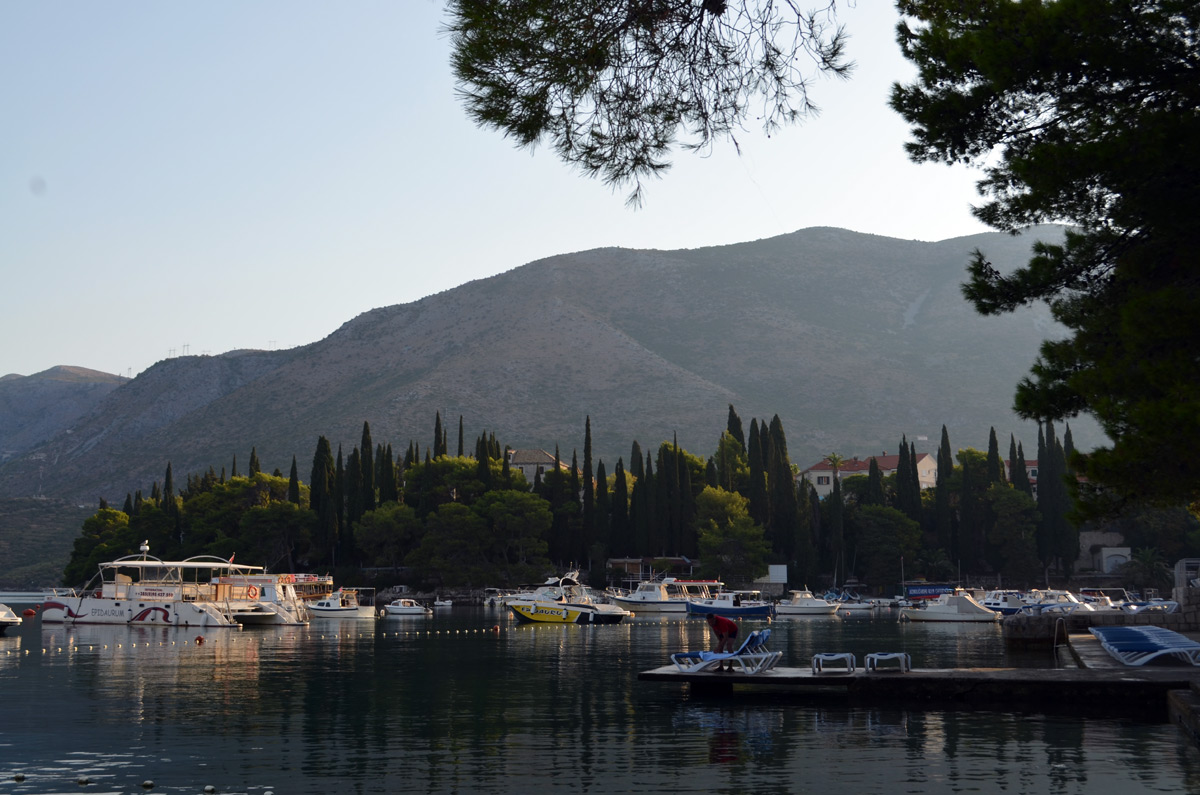 The beauty of these places
The mountains, the blue sea, the elegant buildings, the very clean streets, flowers, the spectacular sunsets.
Since I love taking pictures, this place always inspires me to try catch something even more breathtaking.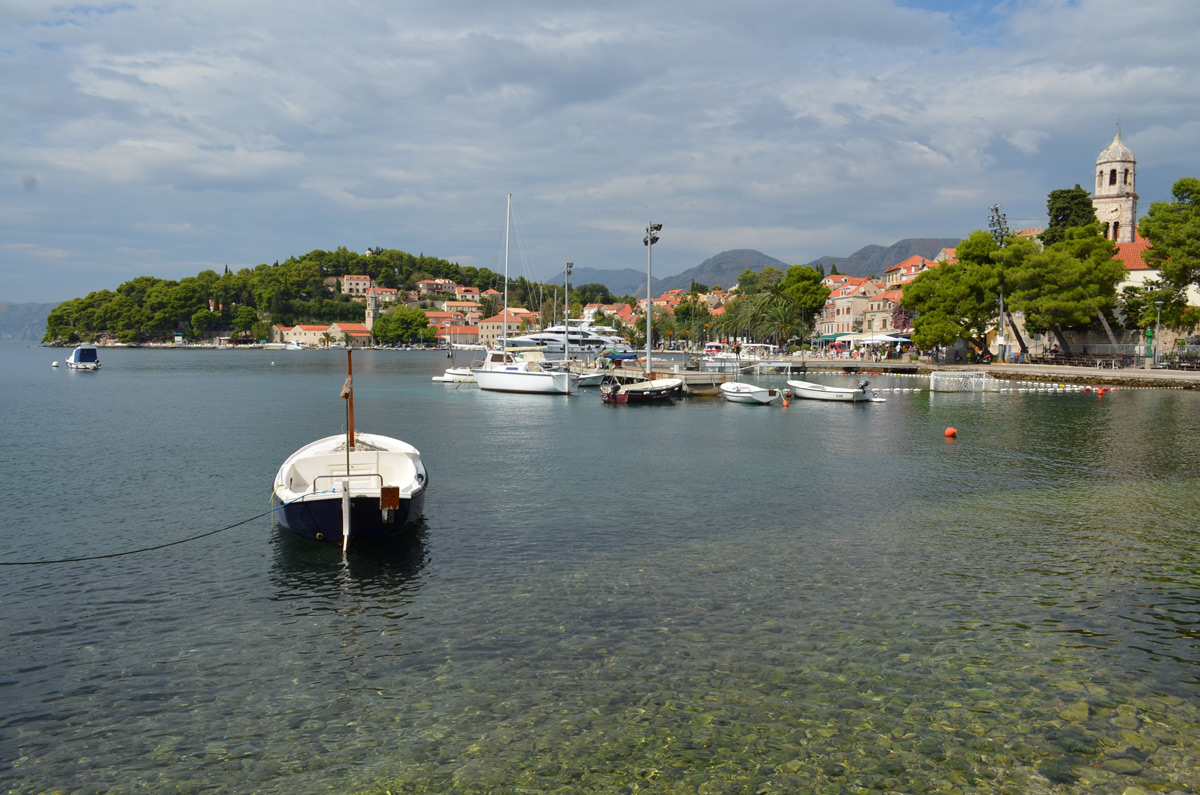 It feels like home
After spending so many vacations here, we already know the attractions, places to buy good food, where to eat etc.
We usually get to chat with other tourists who stay in the same villa and they are pleasantly surprised to find out so many things about the Dubrovnik area, Cavtat especially.
It makes us happy to share some of the knowledge we got and find out they had a great time taking our advice.
If I come to think about it, there would be even more reasons why we chose the same place to vacation during summer in the past decade, but let's keep it 7, as the number of times we came here so far.